Bella Hadid Helped Her Sister Gigi Get Down the Runway At Anna Sui
What are sisters for if not to offer literal support on the catwalk after losing a shoe?
By now, it's been well-proven that Bella and Gigi Hadid are runway pros; there's nary a high-fashion catwalk they haven't stomped their way down.
But even pros aren't immune to runway accidents (see: Naomi Campbell's infamous tumble at Vivienne Westwood in 1993). For some reason, at Anna Sui's Spring 2018 show, Gigi took her closing walk with just one sparkly shoe, like some kind of supermodel Cinderella. Of course, Gigi handled it with the kind of grace we've come to expect from the older sister, slinking through on tippy toe with one sock-clad foot.
Thankfully, though, baby Bella was on hand to help Gigi walk down the runway one last time for the finale. With her arm looped around Gigi's waist, their sisterly love was on full display as the two took the catwalk together. What are sisters for?
See the full Anna Sui Spring 2018 collection: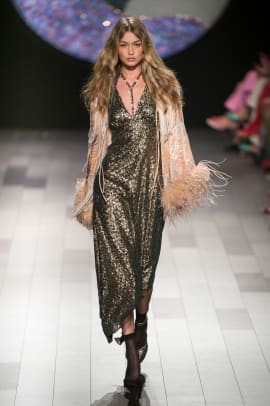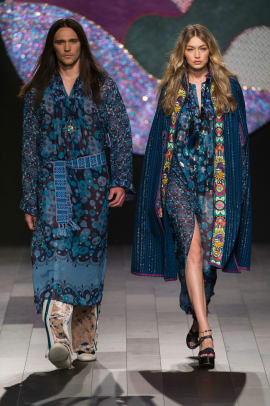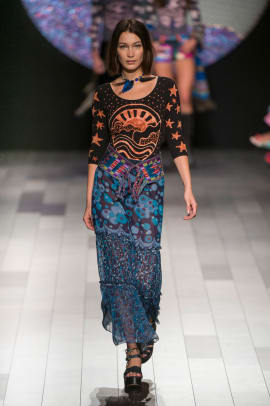 Stay current on the latest trends, news and people shaping the fashion industry. Sign up for our daily newsletter.