See Every Look From Harry Styles's Glorious First Solo Tour
Peep the British heart-throb in all of his suiting and singing glory.
Harry Styles kicked off his first solo tour in front of a crowd of adoring fans in San Francisco on Wednesday evening. The singer-songwriter demonstrated his abilities as a solo artist through a performance that included his own pop renderings of Ariana Grande and One Direction hits, as well some new, strictly-Harry tracks. He complimented his impressive set — and jawline — with a '70s-inspired, cream-colored floral suit. Only Styles could pull off a suit stripped from your grandmother's out-dated walls. 
With show one down and many more to go, we can't wait to see what he has in store for the rest of his world tour. And while we're hoping to see more brightly-printed (pink?) Gucci suits or perhaps some sleek looks from Calvin Klein, we know that no matter the shoe, trouser, (hopefully un-buttoned) shirt or sock he selects, Styles will deliver. If you weren't able to score a ticket to Harry-land, this is the next best thing: We'll be updating this post as the British heart-throb continues to sprinkle his magical musical and sartorial stylings across the globe.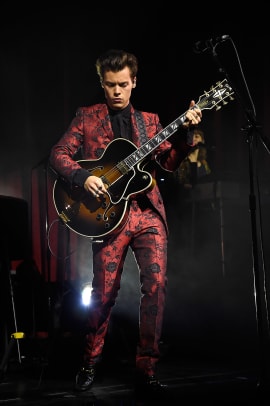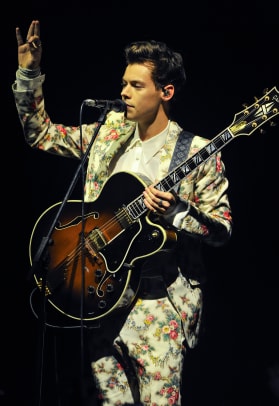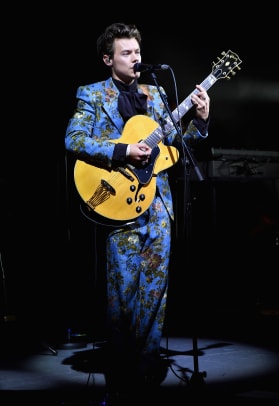 Sign up for our daily newsletter and get the latest industry news in your inbox every day.