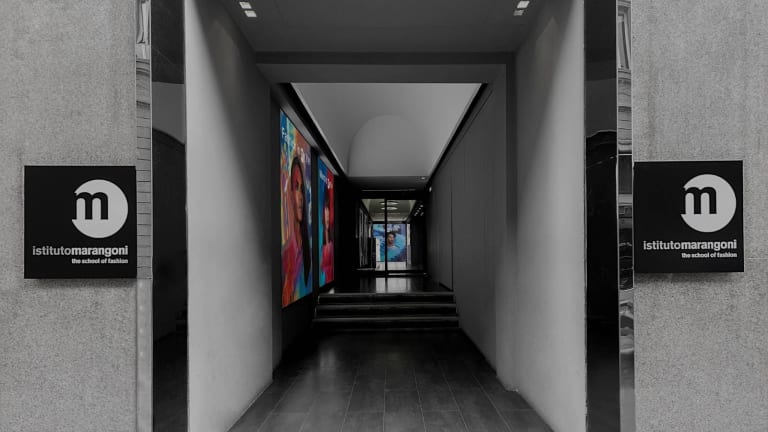 Istituto Marangoni Launches Alumni Collections Initiative
The school is investing in students long after graduation.

It has become an old, repetitive turn of phrase when looking for advice on how to advance your career in the fashion industry: network, network, network. Showing off your talent to likeminded peers is what many students strive for through endless internships and mentorship projects. But, at the end of the day, a fashion student (or graduate) knows that even with a great network, a good support team and — let's be real – money, getting a collection off the ground is tough.
Istituto Marangoni hopes to help with this career phase through a new project to support its most talented alumni and to help foster the careers of a young designer. The program, called I'M Alumni Collections ®evolution, kicks off this fall during Milano Moda Donna with alumnus Armando Costa's showcase.
Armando Costa, an alumnus of the Milano School of Fashion, was invited to bring his own brand and idea for a fashion collection and showcase, while Istituto Marangoni invests all financial, promotional, and human resources into the development of each phase of the project. 
According to Roberto Riccio, Istituto Marangoni Group Managing Director, the goal is to become an incubator, supporting an alumnus in the realization of the collection, from the choice of fabrics to the production of cloths, and establishing collaborations with garment and fabric manufacturers. Istituto Marangoni will even help with the organization of a fashion show, developing online and offline communication plans for the event, and introducing the designer (and the brand) to important showrooms. 
Costa currently works as a stylist consultant for several fashion brands in Paris (gigs he landed after graduating from Istituto Marangoni in 2006). His collection combines different aesthetic and conceptual elements to bring to life a narrative of geographical and cultural universes throughout the line. With sponsors like Swarovski and Aperlai footwear, Costa will present on Sept. 23, with a spot on the official calendar of the Italian Fashion Chamber within Milano Moda Donna Moda Italiana within Milano Moda Donna for his first time, thanks to this new initiative.