Rihanna Is Gifting Us With a Very Colorful Fenty Beauty Holiday Collection
See the full collection.
Scroll down for updates to this story.
We're still reeling from the launch of Rihanna's Fenty Beauty line just two weeks ago — buzzy is not even a remotely adequate word to describe it. Earth-shattering, maybe? Anyway, beauty influencers and consumers alike have barely had time to get their flat lays and vlogs up and already Rihanna is teasing out more products for us to freak out over: The singer, style icon, designer and beauty entrepreneur announced via Instagram Thursday evening that a Fenty Beauty holiday collection is coming Oct. 13.
All we know is that it will be available then at Sephora and involve a lot of color and sparkle — as is typical of holiday makeup collections. Based on the photo, there seem to be an array of lip and eye products, including a very pretty palette of iridescent eyeshadow hues. While Fenty Beauty's initial drop focused on a remarkably inclusive range of makeup basics — foundation, lip gloss, brushes, blotting papers, primer, contour sticks, mattifying powder, highlighters — this forthcoming launch seems to be all about having fun with color.
It does still feel early for gift shopping, but you should probably start saving up now, and thinking about which of your friends/family members are most deserving of that palette; if it's you, then there's nothing wrong with that either, of course.
We've reached out to a rep for Fenty Beauty and will report back with any more information.
Update Oct. 9, 2017: The fully Fenty Beauty Galaxy collection and campaign has been revealed. According to a press release, the collection is meant to look like special effects in makeup form.
A $59 eyeshadow palette features hyper-reflective sparkle in 14 different "celestial-inspired shades." A $24 dual-ended eyeshadow brush is ideal for applying them. The $20 Eclipse 2-in-1 Glitter Release Eyeliner can be worn as a subtle metallic, but turns into a full-on glitter look when when rubbed with your finger. A $19 Cosmic Gloss Lip Glitter combines pigment, gloss and sparkle, while the $19 Starlit Hyper-Glitz Lipstick creates a buildable "jewel chrome sheen." It's basically the makeup collection of Zenon's dreams. See all the products in the gallery below and shop the collection Friday, Oct. 13 at Sephora, Sephora.com and Fentybeauty.com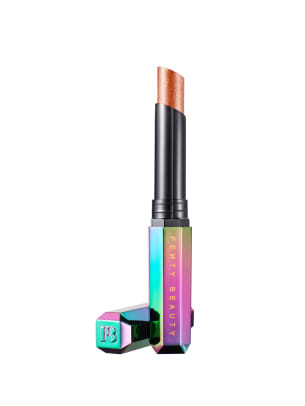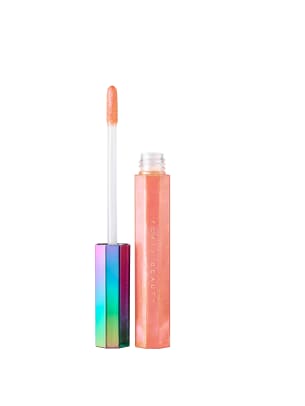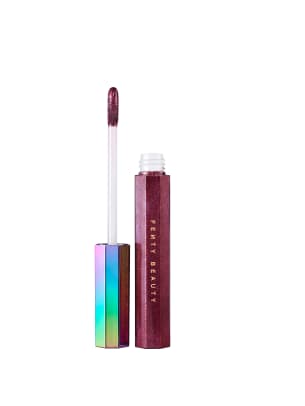 Want the latest fashion industry news first? Sign up for our daily newsletter.