'Little House on the Prairie' Vibes Are Big for Spring 2018
A yearning for simpler times?
The Spring 2018 shows only kicked off on Thursday, but already at least one clear trend has emerged: The popularity of ankle- or floor-grazing dresses in vintage florals and gingham suggests that designers had a "Little House on the Prairie" aesthetic in mind this season. It's hard not to look at fashion through the lens of what's happening in the world right now (generally bad stuff, if you weren't keeping up), and we wonder if this trend reflects a collective yearning for youth and simpler (albeit super-racist) times.
True, florals and gingham are far from groundbreaking for spring, but the types of florals and the long silhouettes on which they're used evoke a distinctly pioneer-girl vibe, though they've been modernized with some more contemporary updates. We're particularly fond of Brock Collection's subtly sexy take, which itself is a far cry from R13's grungy interpretation. See it all in the gallery below.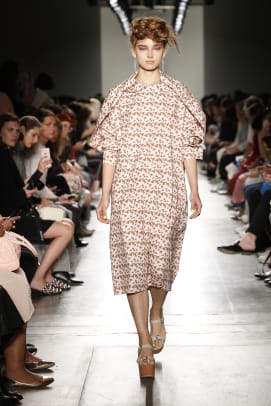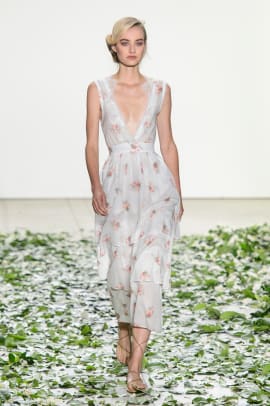 Want the latest fashion industry news first? Sign up for our daily newsletter.