Not Even Victoria Beckham Can Resist the Allure of Glittery Shoes
They were the perfect finishing touch to the designer's Spring 2018 collection.
It is a simple and indisputable fact of life that a glitter-covered shoe makes any outfit better. (See: "The Wizard of Oz" and basically every Fall 2017 runway for proof.) And if you thought designer Victoria Beckham — she of the serious paparazzi shots and sleek, ladylike take on menswear — could resist their siren call for long, you were wrong.
For Spring 2018, Beckham once again presented a collection packed full of menswear-inspired detailing, like striped and plaid patterns, deconstructed suiting and oversize button-downs. But this time, an incredibly feminine sensibility ran through every look, accomplished by a range of pastels and floaty fabrics with touches of ruffles. Glittery pumps and mules were the perfect complement to the soft simplicity of the fabrics used in the clothing. It was a subtle, but very effective, finishing touch.
See the full Victoria Beckham Spring 2018 collection below: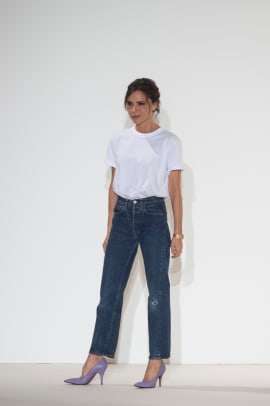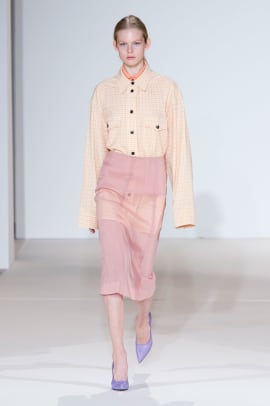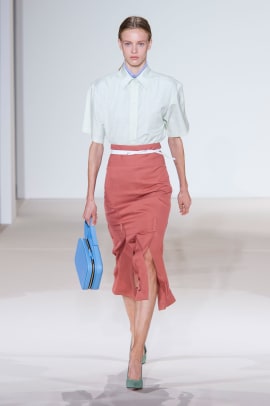 Want the latest fashion industry news first? Sign up for our daily newsletter.