In Lieu of a NYFW Show, Zac Posen Tries Something New — Again
He cast Kate Upton and Barbara Fialho in his Spring 2018 lookbook.
Zac Posen is not one for standing still. In his nearly two-decade career, the New York City native has been known to dabble, to embrace new formats, to try this and try that and, often, to do so before the rest of the industry follows suit. (That he left New York Fashion Week for Paris in 2010, as is explored in a new documentary "House of Z," is one example.) And while many of Posen's colleagues may adopt such forward-thinking strategies in the hopes of staying relevant — or perhaps, staying afloat — Posen's initiatives never feel forced; rather, they often leave us realizing that he's really been several steps ahead of the rest of us this whole time. 
Last month, Posen's team announced that he would not be showing at NYFW; this was also the case with his Fall 2017 collection, prints of which were instead displayed in a lofty gallery space in Tribeca. This time, for Spring 2018, we were invited to stop by his Midtown studio and offices to see the range up close and in full. When I arrived, I was immediately ushered into the showroom, where a photo shoot was taking place; there was Barbara Fialho, posing against a slate gray seamless while wearing an enormous, petal-pink confection of a gown. 
The shoot was for Posen's Spring 2018 lookbook — starring both Fialho and Kate Upton — which would be distributed digitally. As we watched Fialho, Posen showed me videos on his phone of Upton from her shoot, which had happened the day before; he edited the clips together himself to send to his mother. Both Upton's and Fialho's looks are prim, with a heaping spoonful of Posen's traditional ladylike appeal. But this collection is much softer than previous ranges, featuring such meticulous detailing as floral embroidery and a series of breathtaking hand-beading, the latter of which notably makes an appearance on a series of cocktail pieces. 
The fabrics are sweeter, too: Cotton-laced blouses and sumptuous satin skirts prove to be an intriguing juxtaposition to the more rigid architectural elements of the collection. For Spring 2018, Posen found inspiration in what a press release calls "Los Angeles garden party princesses," as well as the technicolor pastels used in recolored photos of '50s-era estates seen through an '80s filter. It's all very reminiscent of the "The Godfather" scenes shot at William Randolph Hearst's mansion in Beverly Hills, though thankfully sans horse head.
It's better that, this season, Posen is taking it somewhat easy: His calendar for the next few months is almost nightmarishly busy, but for him, that's a great problem to have. To kick off NYFW, "House of Z" (which you can now rent on Vogue.com) premiered at the Crosby Street Hotel on Thursday before a gaggle of industry big-wigs, including an always-supportive Anna Wintour, and he'll soon debut his Fall 2017 collection at Dallas's Crystal Charity Ball. On top of his additional Brooks Brothers creative duties, he also has a cookbook, "Cooking With Zac," due out next month, for which there will be a book tour. (Am I missing anything, Zac?)
There's never a dull moment, but that seems to be just how Posen likes it. It's worked out so far, and his enchanting Spring 2018 collection is a testament to just that; if the clothes are good, the rest will fall into place.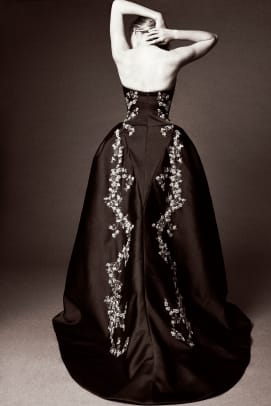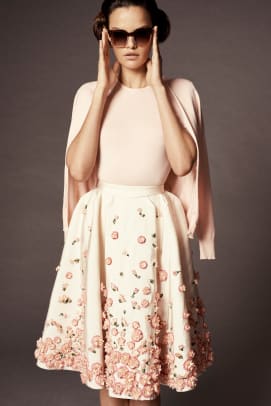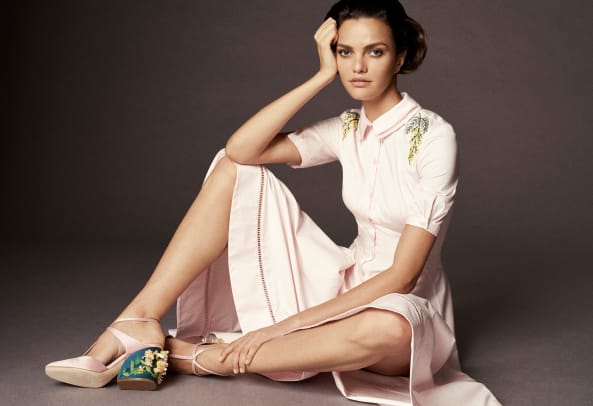 Never miss the latest fashion industry news. Sign up for the Fashionista daily newsletter.