9 Silk and Satin Pillowcases That Will Save Your Skin and Hair
Make the most of your beauty sleep with these game-changing additions to your bed.
As someone who wakes up each morning to unruly hair and a pillow-line-imprinted face, I actually go to great lengths to look less unkempt in the A.M. Every night, I slather on two moisturizers and wrap my hair into a low bun in hopes of awaking to a soft complexion and loose waves, but no product nor technique has ever solved my (admittedly first-world) problem. So, when I discovered beauty pillowcases — the silk and satin covers that come with promises of softer skin and smoother hair — I was all ears. These seemed like an obvious solution to preventing hair tangles and breakage and protecting against pillow face. But considering the beauty industry is often clouded by gimmicky products, I wanted to know if the benefits of silk pillowcases are legit. I chatted with two experts to find out if a fabric could actually deliver major skin and hair benefits. 
"Satin and silk fibers cling less to skin and hair than coarser fabrics, such as cotton," explains Dr. Rachel Nazarian of Schweiger Dermatology Group in New York City. "This results in less pulling and tugging of both facial skin and hair."
In short, Nazarian says that thicker fabrics (regardless of how soft they may feel) create friction, which can cause premature aging, as well as moisture loss. "Repeated folding of skin from cotton or flannel fabrics ultimately leads to an increased number of wrinkles and deeper wrinkles over time," she says. "The smoother fabric avoids creasing and folding of skin during the night."
In addition to preventing wrinkles, less friction means less inflammation and irritation overall. "This may lead to less broken blood vessels and more even skin tone," Nazarian adds. Translation: Silk and satin pillowcases mean no more embarrassing red marks in the morning, and they're good for your complexion in the long-term, too.
But beauty pillowcases don't stop at skin care — silk and satin have also been proven to smooth hair and prevent frizz, says Matt Fugate, a hairstylist at Serge Normant at John Frieda in New York City. "Silk is the least abrasive fabric, and it makes smooth styles as well as curly hair less prone to frizz," he explains.
A pillowcase certainly won't change your hair texture over night, but a smooth fabric allows hair to glide across the surface as you sleep, meaning your style is more likely to last into the morning. "If you're someone who takes pride in a glassy blowout, or if you get [your hair] professionally blown out, a silk pillowcase is a great way to invest in the longevity of the style," says Fugate.
Against all odds, a strategy as simple as swapping your pillowcase can lead to less wrinkles, a softer complexion and smoother, frizz-free hair. Ahead, we rounded up nine of the best silk and satin pillowcases on the market right now, including some of our experts' own favorites.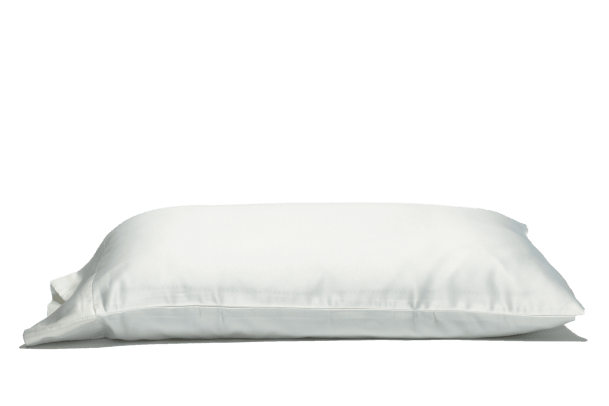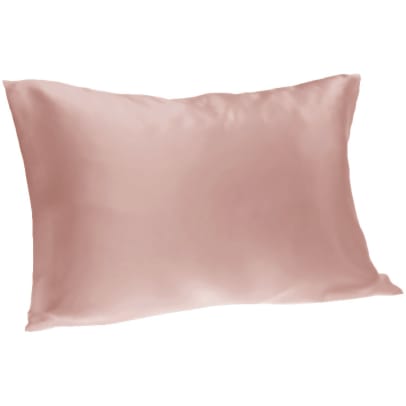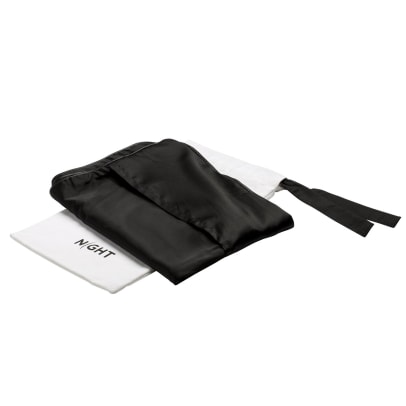 Please note: Occasionally, we use affiliate links on our site. This in no way affects our editorial decision-making.
Sign up for our daily newsletter and get the latest industry news in your inbox every day.