The Best Looks From The CFDA/Vogue Fashion Fund's Americans In Paris Party
Bright reds, oranges and yellows ruled the night.
Over the weekend, Karlie Kloss, Eva Chen and Vogue's Mark Holgate hosted the CFDA/Vogue Fashion Fund's Americans in Paris cocktail party. The chic gathering of emerging designers took place at the CFDA showroom in Paris, which is set up every year during Paris Fashion Week to bring the creativity of the CFDA/Vogue Fashion Fund class to an international stage. This year's lineup featured 2016 finalists: Area, Brock Collection, Adam Selman, Ji Oh, Morgan Lane, Krewe Du Optic, Rochambeau, Chloe Gosselin and Newbark. 
Models, important industry insiders and CFDA/Vogue Fashion Fund alumni and current showroom participants attended the fête, dressed in a warm and vibrant color palette; bright shades of red, orange and yellow ruled the night. Nevertheless, first-time host Kloss opted for a head-to-toe white ensemble, matching a silky floor-length Adam Selman dress to her platinum blonde hair. Model Riley Montana also pulled from Adam Selman's slinky dress set, but she chose a more eye-popping safety orange-hued style. Similarly, model Jourdan Dunn highlighted Altuzarra's masterful tailoring in a neon yellow suit. Meanwhile, fans of red – model Andreea Diaconu and 2016 CFDA finalist Chloe Gosselin — borrowed romantic rouged taffeta dresses from the 2016 CFDA/Vogue Fashion Fund winners, Brock Collection. 
See all the best brights from the CFDA/Vogue Fashion Fund's Americans in Paris cocktail party in the gallery below.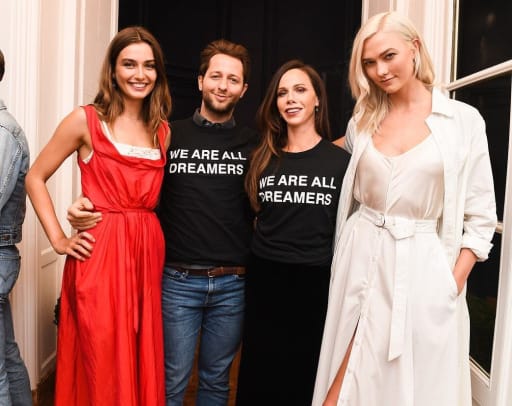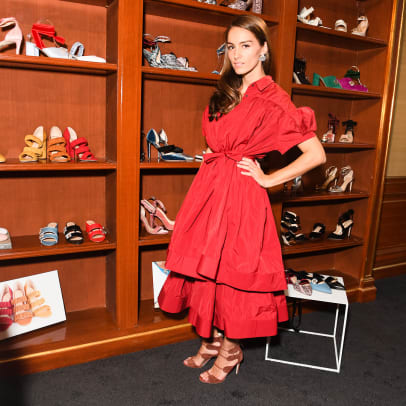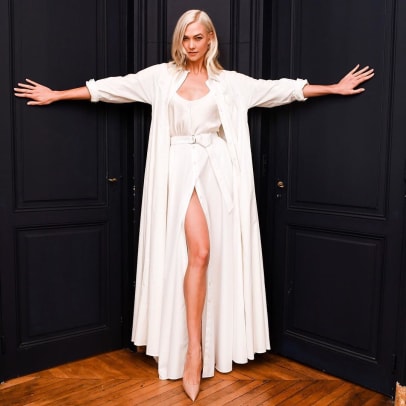 Want more Fashionista? Sign up for our daily newsletter and get us directly in your inbox.