Gigi Hadid Is Collaborating on a Makeup Line for Maybelline [Updated]
The 22-year-old model became the face of the cosmetics giant in 2015, and now she's taking their partnership to the next level.
Scroll down for updates to this story.
Is there a more concrete sign of success in 2017 than having a booming cosmetics line? Kylie Jenner has one, as does her half-sister Kim Kardashian West. Rihanna has one, called Fenty Beauty, that's been universally lauded for including foundation shades for every conceivable skin tone. Even the industry's most well-loved makeup artist Pat McGrath launched her own blockbuster collection of products that's singlehandedly brought glitter lips off the runways and into the mainstream. Now, it appears that one more famous face is about to get a makeup line of her own: On Sunday afternoon, both Gigi Hadid and Maybelline posted announcements to social media to build buzz for #GIGIxMAYBELLINE, a range the 22-year-old model created in collaboration with the brand.
Hadid first signed on as the face of Maybelline back in 2015, and has been vocal in the media about her desire to one day create a cosmetics collection of her own. Both Hadid's Instagram Story and Maybelline's site currently feature a countdown leading up to the official release date — October 21, just 13 days away — and a form allowing fans to sign up and be among the first to be informed about the collection's drop. 
While Hadid has yet to dip her toe into the world of beauty collaboration, she's been busy with her Tommy x Gigi line with Tommy Hilfiger, which just held its third, instantly shoppable runway extravaganza during London Fashion Week. In addition, she's designed an exclusive collection of frames for Vogue Eyewear, as well as a boot for Stuart Weitzman — a brand she's been the face of for several seasons.
We've reached out to Maybelline for more information and will update this post as more news becomes available.
UPDATE, Friday, Oct. 20, 2:13 p.m.: Hadid has shared the first product shots and swatches of her Maybelline collection, which will be available exclusively in Ulta stores beginning Oct. 22. On Friday, she revealed her "East Coast Collection," which includes two eye-shadow palettes in warm and cool versions of the same neutral shades, three lipsticks, three lip liners, a liquid and gel pencil eyeliner, a volumizing fiber mascara, an eye shadow brush and a tinted primer, which Hadid also refers to as "liquid contour." One debut product, the Gigi Hadid Jetsetter Palette, is already being sold on Ulta.com for $29.99. The entire collection is housed in a mix of holographic and pinkish-nude packaging (the latter of which is quite KKW Beauty-esque, one might say).
UPDATE, Sunday, Oct. 22: After the aforementioned teasing, Maybelline has released the collection in its entirety, as well as more details on the products and Hadid's involvement. Per a press release, she worked with Maybelline's research and innovation team over the past year on looks, shades, formulas and packaging elements. "I was never able to find a palette that incorporated and I have always believed great makeup doesn't have to cost a fortune," she said in a statement. "That's why this partnership with my Maybelline family is so exciting — I was empowered to create something that I couldn't find before, while also making sure it was a full set at an affordable price point." 
Divided into "East Coast Glam," "West Coast Glow" and "Jetsetter Palette," the collection is meant to represent Hadid's travel-filled, bicoastal lifestyle. Below, a breakdown and gallery of products contained within each one. You can also shop the full collection now at Ulta.com.
East Coast Glam
Inspiration: Gigi's favorite neighborhood, Soho and "cosmopolitan glam."
Includes: three lipsticks with matching lip liners, a tinted primer, liquid strobe, liquid eyeliner, mascara, two eye contour palettes and an eye contour brush.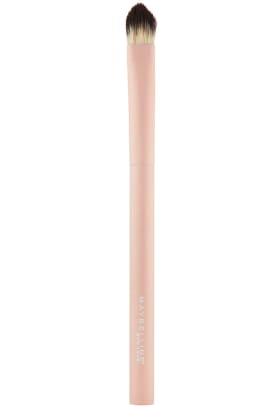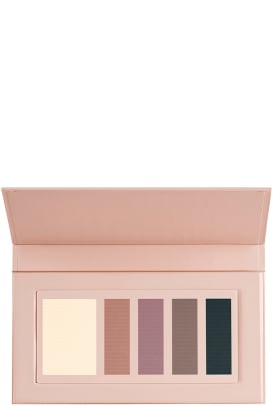 West Coast Glow
Inspiration: California sunsets from Hadid's hometown and an overall laid-back, beachy feel.
Includes: three lipsticks with matching lip liners, a tinted primer, liquid strobe, gel eyeliner, two eyeshadow palettes, mascara, and eyeshadow brush.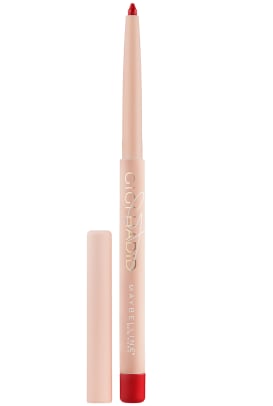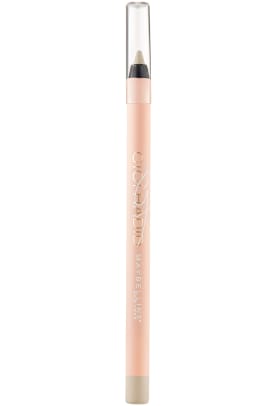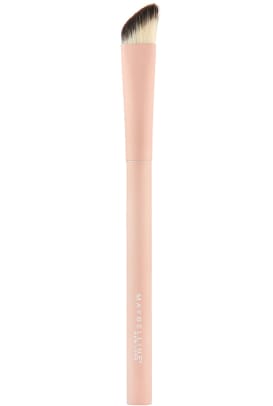 Jetsetter Palette
Inspiration: an all-in-one kit for touch-ups while traveling.
Includes: eyeshadow, highlighter, mini mascara, eye brush, concealer, bronzer, blush, face brush, lip balm.
Want the latest fashion industry news first? Sign up for our daily newsletter.