Anna Wintour, Tom Ford, Sarah Jessica Parker and More Speak Out Against Harvey Weinstein
The fashion industry is finally speaking up.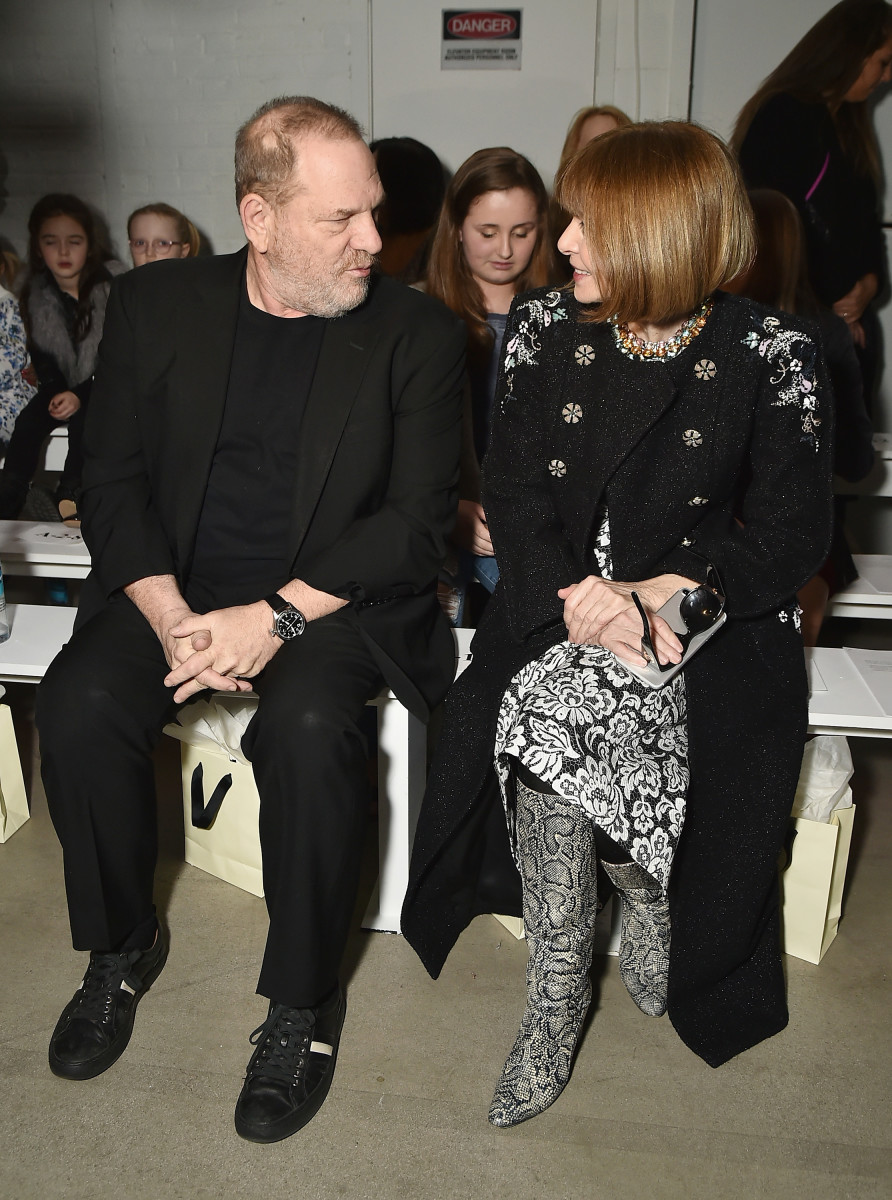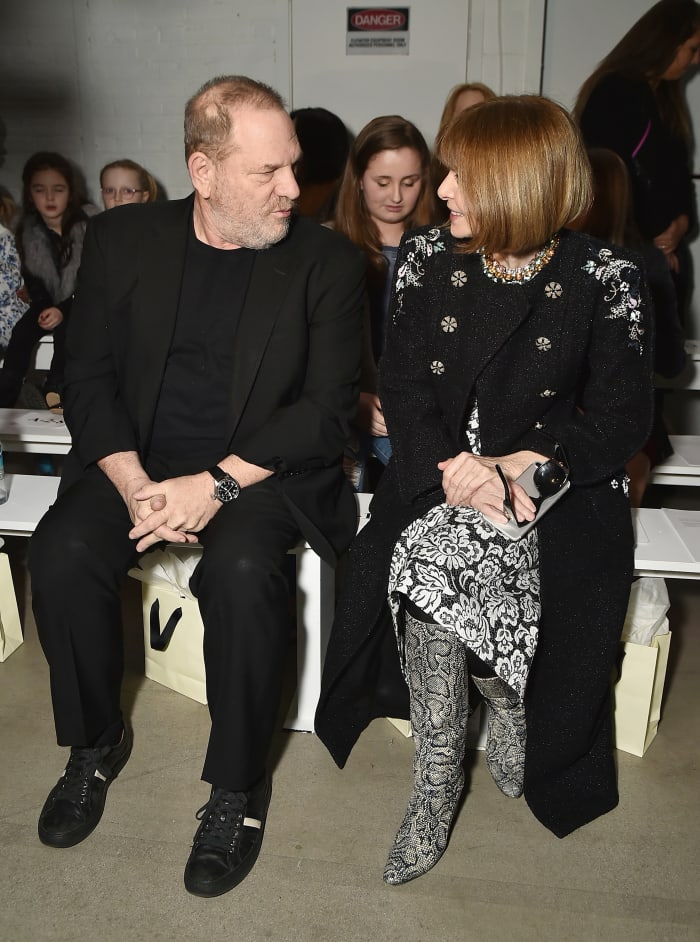 As sexual assault and misconduct allegations against Harvey Weinstein have continued to pile up over the last week, plenty of fashion-loving actresses — and household name models like Cara Delevingne — have added their voices to the chorus sharing their own experiences and denouncing the producer. On Friday, a whole crop of fashion power players added their voices to the chorus via a piece in the New York Times.
Anna Wintour, who has co-hosted political fundraisers with Weinstein in the past: "Behavior like this is appalling and unacceptable. I feel horrible about what these women have experienced and admire their bravery in coming forward. My heart goes out to them, as well as to [Weinstein's wife and Marchesa designer] Georgina and the children. We all have a role to play in creating safe environments where everyone can be free to work without fear."
Tom Ford, whose debut film was distributed in North America by Weinstein: "What Harvey has done is shocking, indefensible and disturbing on many levels. I knew that Harvey certainly liked beautiful young women. I had no idea of his predatory and abusive behavior or that he had paid settlements to anyone." Ford added that Mr. Weinstein's "sex life would certainly not have been something that he would have felt the need to share with me," since Ford himself is gay.
Sarah Jessica Parker, who collaborated with Weinstein on the label Halston: "Over the last two decades, through various projects, I've always maintained a relationship with him that I was, for the most part, comfortable with. Now I feel he is a stranger, that I didn't know him at all. And desperately sad to hear how so many women have suffered."
Tamara Mellon, who also collaborated with Weinstein on Halston: "I never saw anything like [sexual predation]. That behavior usually happens when no else is watching and in private. If I had seen it, I would have stopped it. I only ever witnessed raging and threats, but that was toward me and I pushed back when he did that."
Lauren Zalaznick, former head of Bravo network, where Weinstein-introduced Project Runway debuted, spoke about how the show helped Weinstein build power in the fashion world: "On the surface, of course, it was a logical extension into TV. But what it really did was help build a firmer network within the fashion and publishing industries. It lent even more proximity to the power of relationships with designers, editors and models, and the scepter of magazine covers, more and different awards, political and socially minded fund-raisers, and the attendant money, glamour and even more power that comes along with that territory."
Others in the industry spoke out about how fashion should approach Georgina Chapman and her label Marchesa in light of the controversy. Chapman, it should be noted, has announced her plans to leave Weinstein; but the connections between her label's success and her husband's power were noted by many.
An anonymous fashion PR company co-founder: "We all knew celebrities were asked to wear Marchesa if they were in a Weinstein movie. They were supposed to wear it at least once. We all knew that cycle."
Stellene Volandes, editor of Town & Country: "[Their] relationship helped the business tremendously. Marchesa had such great success on the red carpet and became known for that."
Lauren Santo Domingo, founder of Moda Operandi: "There's a mob mentality that has developed [toward Chapman]." Santo Domingo stated that she would stand behind Marchesa.
Steven Kolb, CFDA CEO: "I think the issue is no one knows what to say to Georgina, or the words to use. But as a creative power and as a CFDA member, she is someone who deserves the industry's support and backing."
Julie Gilhart, fashion consultant and former Barneys New York fashion director: "We are living in a time right now when we should try to find the words."
Read the full story in the New York Times.
Want the latest fashion industry news first? Sign up for our daily newsletter.