Pat McGrath's New Holiday Collection Is Full of Liquid Lipstick, Gloss and Glitter [Updated]
Meet Pat McGrath Labs LiquiLust 007, a KiraKira lover's dream come true.
If you're not already brimming with excitement in anticipation of the upcoming holiday season, well, you're about to be. Makeup artist Pat McGrath, fresh from launching her epic 61-piece permanent collection at Sephora, is dropping a new limited-edition holiday set full of liquid lipsticks, glosses and glitter pigments. Just as it sounds, it is, indeed, a KiraKira lover's dream come true.
"The spirit of the holiday season, for me, is mesmerizing magic, sublime sparkle and the chance to pout, provoke and pose at the year's best parties," said McGrath in a release about the launch. On Friday morning, she gathered a group of (#blessed) beauty editors in New York City to peep the new launches — and of course, try them out. Being one of the lucky chosen ones, I got to hear all about the stunning collection straight from Mother McGrath herself. "This is a kit [that caters to] how I and my team play with liquid lipsticks backstage at shows," she said. "It's really a kind of artistry: ombrés, layering."
LiquiLust 007 includes eight matte-finish liquid lipsticks: Divine Nude (which McGrath describes as a "dramatic nude"), Possessed (dusty pink), Slay-Omi (a rosy brown), Wreckage Totale (bright fuchsia), Revelation Red (true crimson), Nightshade (an ultra-deep purple), Femme Moderne (creamy beige), Deceit (dark mauve-tinged brown). To accompany those shades, the limited-edition holiday collection will also feature a clear lip gloss (Clear Vinyl Gloss, the only pre-existing product in the collection, which originally launched with Pat McGrath Labs 004), two holographic glosses (Bronze Astral Vinyl Gloss and Gold Astral Vinyl Gloss) and two iridescent loose glitter pigments (Violet 007 Crystalline Micro-Fine Pigment and Gold 007 Crystalline Micro-Fine Pigment). These products will be sold in seven different kit assortments, which each comprise two, five or nine products and will range from $38 to $150.
"It's really the perfect kit for holiday and all about adding iridescence to the center of the lips or even on your eyes for eyeshadow, or cheekbones for that Margiela skin," she said, referencing the otherworldly look she created for the label's Spring 2018 show. McGrath also relied on the Astral Violet Gloss from the new line to create super-shiny lip look for Valentino's Spring 2018 show.
What sets the Pat McGrath Labs liquid lipstick formula apart from others, according to McGrath, is its texture. "It's not as drying as most liquid lips are. It's a thin polymer, but then [it offers] real full coverage. It's not that kind of a heavy liquid lip." She also notes that though the doe-foot applicator is excellent, her preferred application method is to dab it on with her fingers in true Pat McGrath fashion. "The one thing with a liquid lip is that you can just plop it on. With [most other] liquid lips, there's always those rules: Put it on, don't breathe, wait for 20 seconds, let it set. But this one's great — you can really play with lip art. It's an appreciation for color, that's what these kits are about."
LiquiLust 007 will be available in November 2017 (while no specific date has been named, McGrath and her team estimated that the launch will likely occur toward the middle of the month) exclusively on PatMcGrath.com.
Click through the gallery below for a first look at the products.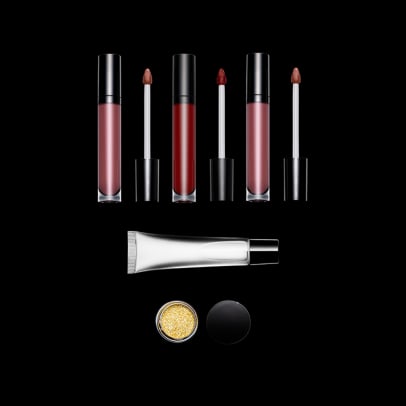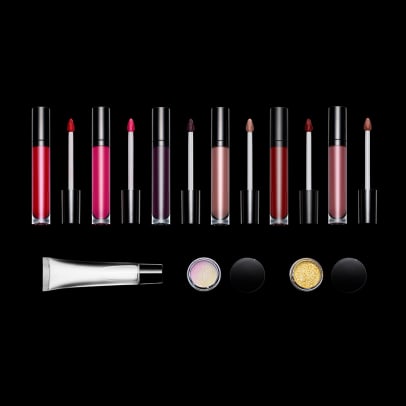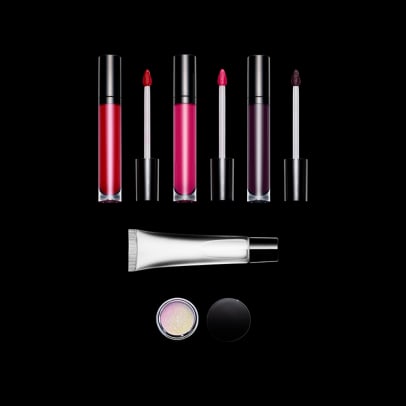 UPDATE, Friday, Nov. 3, 8:45 a.m.: It's official: Pat McGrath Labs LiquiLust 007 will be available for sale beginning on November 16 at 12 p.m. EST on PatMcgrath.com.
Homepage photo: Courtesy of Pat McGrath Labs
Sign up for our daily newsletter and get the latest industry news in your inbox every day.