29 Classic Black Leather Jackets to Buy Now and Wear Every Day, Forever
The older it is, the better it looks. Science!
Like most people alive and residing in New York City, I'm a big fan of my classic black leather jacket. Before I even moved here, I knew that I wouldn't *old-timey Hollywood voice* make it in this town without a good one. Thankfully, I had invested in a solid option several years prior. It was already deliciously worn-in in all the right spots, and I wore it to shreds until last fall, when I was tragically forced to search for a replacement. I found not one, but two, because I'm a monster with no self-control, and have come to alternate them almost every day for five months out of the year. I never feel cooler — which is to say, more of a New Yorker — than when I'm wearing mine. And I know, per stereotypes, others feel the same way, which is why I'm writing this story. Funny how that goes!
Now that the temperature has caught up to the calendar date, it's time to start assembling your cold-weather wardrobe in earnest. Obviously, you should start with a beret for reasons explored earlier this week, but after that, it's leather jacket time. We scrounged the internet for 29 of the very best leather jackets — be they real, faux or vegan leather — on the market right now, ranging in price from $72 to $6,200. Whichever you choose, be sure to invest in one you'll want to wear all the time; they're so much cooler when they look like they've been worn on a cross-country motorcycle trip — moto-bike optional.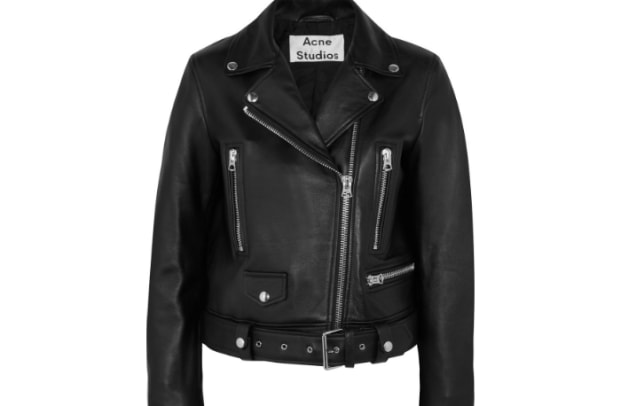 Please note: Occasionally, we use affiliate links on our site. This in no way affects our editorial decision-making.
Never miss the latest fashion industry news. Sign up for the Fashionista daily newsletter.