The 11 Best Foundations To Try if You Have Dry or Sensitive Skin
Angry, winter skin has got nothing on these hydrating formulas.
Thanks to crisp temperatures and stale, artificial air, fall usually marks the onset of a fickle relationship between dry complexions and foundation. Applying a pigmented formula to flaky or irritated skin isn't exactly a comfortable experience, and instead, usually causes drier, angrier skin. Plus, the wrong makeup can draw attention to an uneven skin texture. But as we enter the coldest months of the year, we refuse to accept that anyone with dry skin has to put face makeup on hold. After chatting with a skin-care expert, we tracked down the most hydrating foundations out there for smooth, non-irritating coverage. 
First things first: If your current foundation doesn't contain hyaluronic acid, it's time to retire it. "Hyaluronic acid is a substance that improves hydration by holding many times its weight in water," says Dr. Rachel Nazarian of Schweiger Dermatology Group in New York City. You can find hyaluronic acid in a variety of liquid foundations, which Dr. Nazarian cites as the ideal formula for dryer skin types. "Most powders are generally drying, since they typically lack the oil and cream base that liquid foundations do."
Related Articles
Since the majority of foundations don't necessarily cater to dry skin, it's crucial to know which ingredients should be avoided. In addition to most powder formulas, Dr. Nazarian suggests staying away from any waterproof or mattifying formulas. "They tend to contain substances that absorb moisture and hydration, and ultimately make dry skin worse," she explains. As enticing as a long-lasting foundation may be, those with dry skin should steer clear of harsh ingredients like starch, silica and aluminum hydroxide.
But caring for your dry complexion shouldn't stop at your foundation — Nazarian stresses the importance of also adopting a solid skin-care routine. "Always moisturize and hydrate the skin before applying foundation," she says. "That includes using a hydrating, non-drying cleanser to clean skin beforehand."
We've rounded up 11 formulas that are loaded with hyaluronic acid, antioxidants and other hydrating ingredients, making them 100 percent dry-skin friendly. Shop our picks, including some of Nazarian's favorites, below.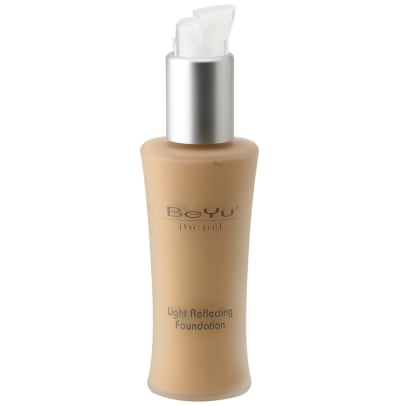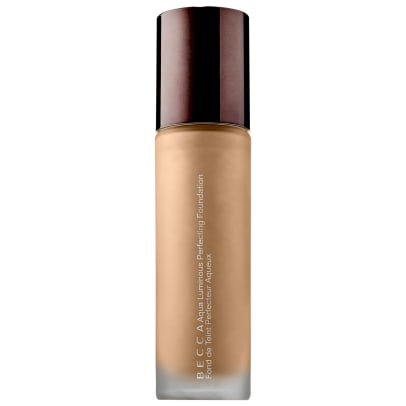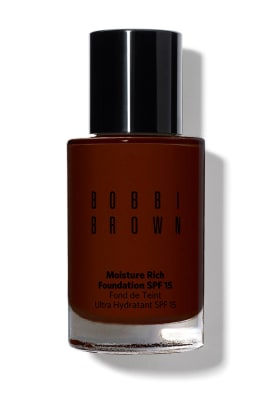 Please note: Occasionally, we use affiliate links on our site. This in no way affects our editorial decision-making.

Sign up for our daily newsletter and get the latest industry news in your inbox every day.