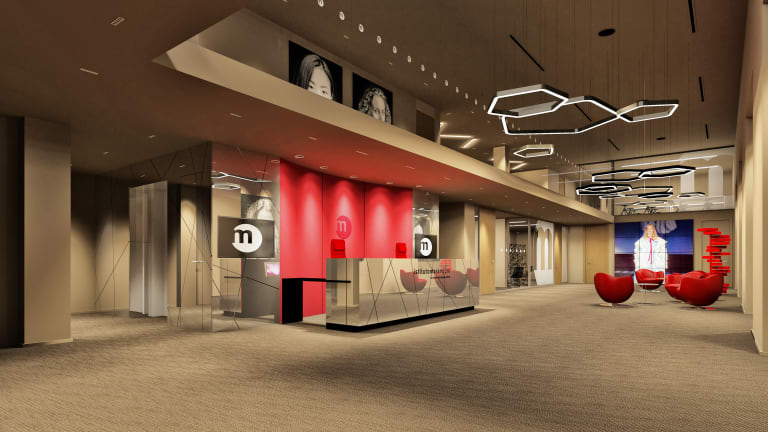 Istituto Marangoni to Open Their First U.S. School in Miami
The design district is getting a new addition.

Consistently ranked as one of our top global fashion schools to attend, Istituto Marangoni is officially opening a campus stateside. The art and design school is expanding to Miami's Design District in January of 2018.
"Bringing Istituto Marangoni to the Americas satisfies a long-term vision to support and develop youth interested in fashion and design from all over the word," said Roberto Riccio, C.E.O. of Istituto Marangoni Group. "We are thrilled by the opportunity to give emerging talent in the Americas a platform to hone their skills and realize their true potential in the industry."
Why Miami? Istituto Marangoni searched for a destination that not only was a cultural hub for the arts, but also was easily accessible from other areas – like Latin America. 
Hakan Baykam, president of the new school, has been working to build a high-profile team of leaders for the new campus, which includes names like Massimo Casagrande, Director of Education, (who is an Istituto Marangoni alumnus, founder of his own menswear label and former Versace designer) as well as School Director Pablo Arbelaez.
"We were looking to create a new global fashion destination and selected Miami for its existing international allure and for its need for a firmly established fashion school. The city's rapid growth in the design and art categories coupled with its accessibility to Latin America made it the perfect choice for us," said Baykam. 
The curriculum will be a blend of methods that Istituto Marangoni has been known for for more than 80 years – using values that were 'Made In Italy' with a new emphasis on Miami's unique cultural elements, such as the city's take on innovation and sustainability. 
With a renowned celebrity alumni base abroad, including Domenico Dolce, Franco Moschino, Alessandro Sartori and Julie de Libran of Sonia Rykiel – just to name a few – Istituto Marangoni is now poised to attract more great young talent in the U.S. as well.  
Want more Fashionista? Sign up for our daily newsletter and get us directly in your inbox.