Reformation's Holiday Campaign Eschews Hot Models for Hot Businesswomen
Ok, there are hot models too, and lots of pretty dresses.
Reformation isn't typically one to devote a ton of resources to huge advertising campaigns. The brand's cool-girl, relatively affordable and sustainably produced womenswear tends to speak for itself. But occasionally, it will do something around the holidays that catches our attention with a familiar face. Last year, for instance, it cast Andreja Pejic in its holiday campaign, and followed that up with a very on-brand New Year's Eve collaboration with Haim.
This year for holiday, it went in a new direction, instead highlighting women you probably haven't heard of: a group of real, working women who, well, just happen to be attractive and look great in the brand's effortlessly chic holiday dresses and jumpsuits (see above). There's Kirsten, founder of a venture capital firm focused on e-commerce; Katy, who works at a "gigantic bank and manages a gigantic portfolio dedicated to companies for social and environmental good;" Kate, Branch Chief of Operations for Engineering at a well-known space agency; and Jamie, a top entertainment and fashion attorney. (We're not allowed to mention last names or companies but feel free to guess.)
Reformation specifically chose women in industries that are "notorious for under-representing the ladies," per a press release. The campaign's message couldn't come at a better time; plus it's always nice to see real women in clothes that are up for sale, rather than models that very few humans look like. Though, like we said, these are some pretty good-looking ladies, er, "certified badasses," as Reformation puts it.
See the full holiday collection in the gallery below.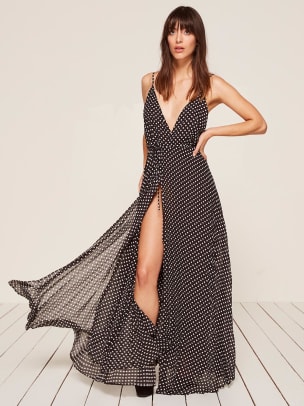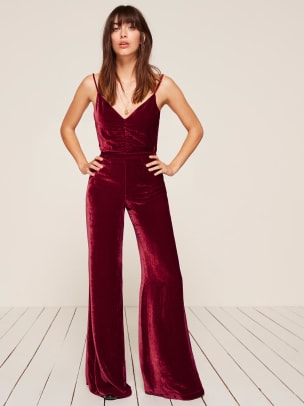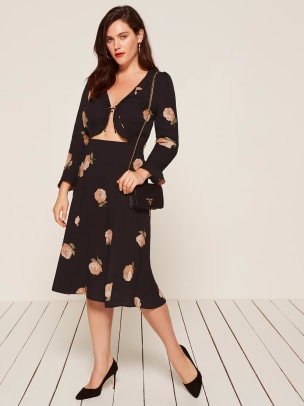 Want the latest fashion industry news first? Sign up for our daily newsletter.