The 19 Top Cult Fashion Items of 2017
These pieces will go down in history as the must-haves of the year.
Do you ever find yourself scrolling through Instagram, only to stop and think, "Damn, all of these people are wearing a variation on the same outfit?" Well, you're not alone, and this phenomenon only seemed to become more prevalent in 2017 — so much so that we were able to piece together a step-by-step guide to dressing like a professional influencer over the summer. 
With the continued rise in popularity of streetwear, a handful of shoe styles, logos and brands led to a reliable outfit formula on social media all year long (Supreme plus Yeezy, Nike or Balenciaga sneakers equals likes), and paired with some easily identifiable statement pieces that photograph particularly well, it's no surprise that certain items sold like hotcakes and were unavoidable on our feeds. Because if the retail numbers from the past 12 months have proved anything, it's that Instagram stars are the most successful marketers of them all.
But before you spend all of your hard-earned holiday dollars on a fancy logo T-shirt or statement bag, we urge you to think about the longevity of your purchase. Is there anything worse than investing in an "It" item that's so ubiquitous you'll soon get tired of looking at it? (Or, dare we say, that is well on the road to becoming "basic?") We've rounded up 19 fashion items that will go down in history as the must-haves of the year, but that also have a big ol' 2017 timestamp on them. If you have accumulated two or more of these, we suggest piling them on and staging an Instagram shoot before your followers have moved on to "liking" the next wave of big things.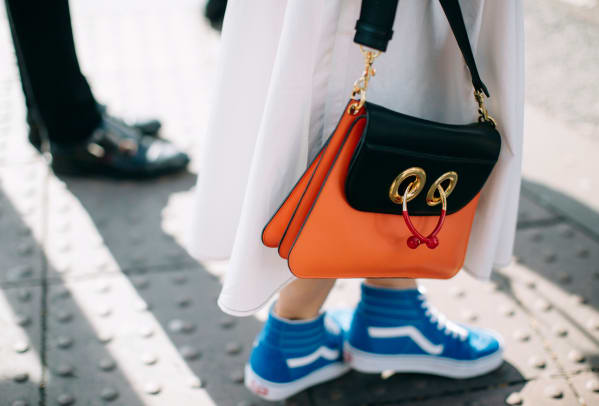 Never miss the latest fashion industry news. Sign up for the Fashionista daily newsletter.