Genius Made a Line of Merch to Commemorate the Most Iconic Songs of 2017
Whether Justin Bieber, Frank Ocean or SZA tops your "Most Played" list this year, you can now wear your favorite lyrics on your sleeve.
Chances are you've attended at least one concert over the past 12 months, but chances are much higher that you've acquired at least one piece of merchandise to support your favorite artist over that same time period. From Justin Bieber and The Weeknd's exclusive collections for mass retailers Forever 21 and Urban Outfitters, respectively, to Harry Styles and Beyoncé's newly stocked online shops, the industry's obsession with merch hit a fever pitch this year — and it shows no sign of slowing down. 
The latest addition to the market comes from music and lyrics annotation site Genius, which dropped a capsule collection inspired by the most iconic artists, songs and lyrics of 2017 on Friday. The five-piece range is a follow-up to the 1997-inspired line it released earlier this year, and it celebrates chart toppers from Frank Ocean, SZA, Lil Uzi Vert, Kendrick Lamar and Bieber that will likely remain in heavy rotation through 2018 and beyond. 
"We considered a variety of factors when picking the songs we'd translate into this collection," Genius's Creative Lead Lila Murphy said of the design process via email."We wanted a range of moods, genres and lyrical phrases to reflect the year in music, and we wanted songs that had really come to life on Genius." Among the top-viewed lyrics on Genius this year was "Humble" by Lamar, while the Bieber remix of "Despacito" became the site's number one song of all time, which is why they're among the tracks commemorated in the collection. Lil Uzi Vert's "XO Tour Llif3" features one of the most memorable (and misunderstood) lines of the year, "All my friends are dead"; Ocean name-drops a Picasso that sold for $104.2 million at auction in "Slide"; and SZA's "The Weekend" helped the newcomer become a household name (and score a Grammy nomination). The merch is priced from $30-$60, and because the designs are rather abstract, only real heads are expected to catch the lyrical references at first glance. (For instance, the aforementioned "all my friends are dead" line is a reference to dead presidents, which is why money is incorporated into the graphic.)
While it can be argued that fashion has hit peak merch, Murphy believes that the phenomenon will only continue to grow, albeit in new forms. "The desire to connect with and 'collect' your favorite music and artists has been around since before the Elvis, Beatlemania and Jackson 5 eras, and it will always be there," she explained. "That said, the pressure is on for artists, their teams and the industry to keep experimenting — what's next after the streetwear pop-up as we know it fades? I'm excited by how we're approaching merch as another way of storytelling and community-building on Genius, and you're going to see us exploring this storytelling around music in other real-life ways, too."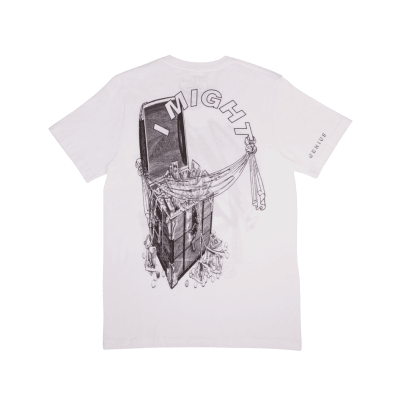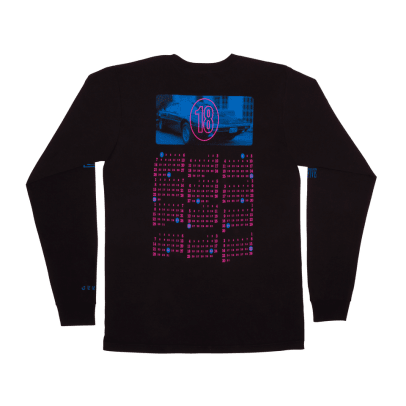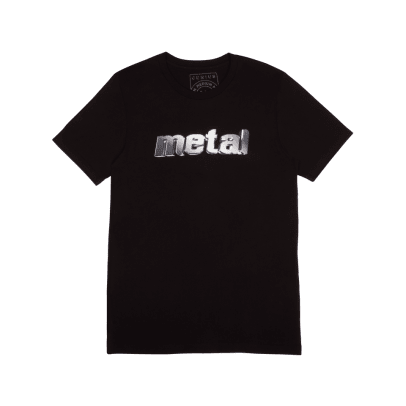 Never miss the latest fashion industry news. Sign up for the Fashionista daily newsletter.