Fashionista Beauty Helpline: What Can I Do About Neck Wrinkles?
Nora Ephron, this one's for you.
Beauty editors and writers are used to getting late-night (or early-morning or literally 24-hours-a-day) texts with zero context and burning questions. No, we don't mean of the "U up?" variety. These inquiries are about skin freak-outs, product recommendations and makeup mishaps... and we've seen 'em all. With that in mind, we welcome you to our series, "Fashionista Beauty Helpline," where we address the beauty questions we get asked most frequently — and run them by experts who really know their stuff.
"I feel bad about my neck," the inimitable Nora Ephron began her now-iconic 2006 book by the same name. "We all look good for our age," she wrote of her cohort of friends. "Except for our necks. Oh, the necks. There are chicken necks. There are turkey gobbler necks. There are elephant necks. There are necks with wattles and necks with creases that are on the verge of becoming wattles. There are scrawny necks and fat necks, loose necks, crepey necks, banded necks, wrinkled necks, stringy necks, saggy necks, flabby necks, mottled necks. There are necks that are an amazing combination of all of the above." Ephron also noted that outside of surgery, "there's not a damn thing you can do about a neck." 
Now, I respect Nora Ephron (may she rest in peace) a hell of a lot, but let's dial it back, shall we? 
No, having a wrinkly, saggy, old-looking décolletage is not the end of the world. But, as Ephron so humorously explored in her essay, becoming self-conscious about one's neck can get deep down into a person's psyche and in turn have a truly damaging effect on confidence for some. And given that neck wrinkles are becoming increasingly common (at a younger age) in a world where we're all constantly hunched over looking at our phones, they're among the concerns my 20- and 30-something friends bring up to me most often. So, let's explore them, shall we? 
Related Articles
What do signs of aging look like on the neck — and what causes them?
"As there is more awareness on beauty and prevention of aging, I find even in [their] mid-30s, women start to notice either horizontal, so-called 'necklace lines' or wrinkles or a change in color and texture of the neck as a result of chronic sun damage," says Dr. Annie Chiu, a dermatologist and founder of The Derm Institute in Redondo Beach, California, of the various signs of aging that can show up on the neck. "Certainly by their mid-40s, most women notice crinkling and loss of elasticity of the neck, and may even notice their neck has aged disproportionately to their face, because better skin-care and sun protection has been used on the face for a longer period of time." She also notes that because UV damage plays a major role in skin's aging, those with fair complexions and anyone who lives in especially sunny climates may be more prone to this type of effect.
Because the skin on the neck is thinner than on other parts of the body, it's especially vulnerable to showing signs of aging, and a variety of things can impact it. In addition to the usual suspects — genetics, sun exposure, repetitive movements and lifestyle factors (like smoking) — a variety of other forces can impact the appearance of the neck, says Dr. Sejal Shah, the founder of SmarterSkin Dermatology and a cosmetic dermatologist in New York City. "Sleeping in a way that positions the neck like you are looking down, any physical activity that causes you to strain the muscles in your neck and even weight fluctuations can contribute to neck aging," she adds.
What can you do to prevent and/or correct it?
Ephron wasn't exactly correct when she concluded that the only way to correct an old-looking neck was surgery. Or rather, she was presumably correct about that back in 2006, but times have changed since then. I mean, you wouldn't have known what Instagram or Malia Obama or the "Real Housewives" were in 2006, either.
The first, most basic way to stave off an old-looking neck is a fairly obvious one. "It's boring but: sunscreen, sunscreen, sunscreen," says Dr. Chiu. "I also recommend starting early with the same anti-aging ingredients you use on the face: retinoids and antioxidants like vitamin C. Taking the extra minute to bring those same ingredients onto the neck while applying to the face will boost your collagen production and be preventative."
Dr. Shah echoes this product-based approach, but also notes that there are simple lifestyle changes that can also help. "Limit repetitive movements and physical activity that cause the neck muscles to strain," she advises — within reason, of course. She also suggests ceasing "lifestyle factors that contribute to aging," like smoking, and limiting alcohol consumption. 
In terms of what dermatologists can do to help treat and prevent neck aging, we're actually living in somewhat of a Golden Age of options. Dr. Chiu cites dermatologist-strength retinoids as one topical means of preventing neck wrinkles, but there are also more intensive, in-office procedures that can help. "We use things like fractional lasers and IPL [intense pulsed light therapy] to improve the skin texture and color," she explains. "Hyaluronic acid fillers can be used to address horizontal necklace lines. Botox is often used in vertical neck bands to soften the appearance of these muscles." There's also a slightly newer treatment called Radiesse, which dermatologists administer-in office. It's a calcium-based filler that promotes neocollagenesis (the process of making more collagen) in the neck. Beyond that? "Chemical peels can also help with texture and pigment by resurfacing the top layers of the skin, and slightly more aggressive, physician-applied TCA [trichloroacetic acid] peels are great adjuncts to improve texture and color of the neck skin," she adds.
Radio frequency can go a long way toward correcting signs of aging on the neck, as well, says Dr. Chiu: "For laxity and crepey looking skin — treatments like radio frequency heat up the collagen to boost neocollagenesis. There are also versions of radio frequency tightening for the neck that uses microneedles to deliver heat even deeper and more precisely." 
When to start
As for how early on to start using preventative treatments, Dr. Chiu is of the belief that earlier is better. "Antiaging products (like retinols) and collagen-boosting treatments (like lasers) are more effective at a younger age, when collagen induction is a bit easier," she says. "And really, you can't start early enough with daily sun protection with a SPF of 30 or above and reapplying throughout the day." A statement just about any skin-care expert is bound to agree with.
Below, we've rounded up an arsenal of OTC products to try if you're on your way to feeling bad about your neck.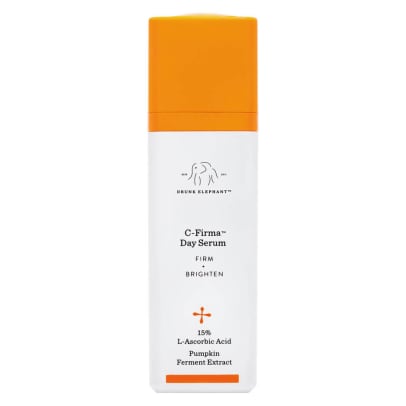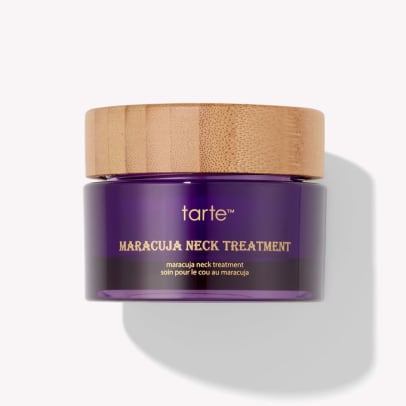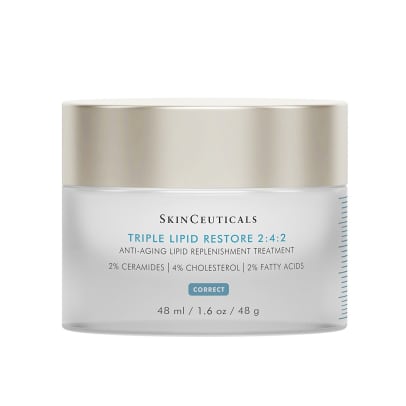 Please note: Occasionally, we use affiliate links on our site. This in no way affects our editorial decision-making.
Sign up for our daily newsletter and get the latest industry news in your inbox every day.