Samantha Pleet Expands Into Children's Wear with Dear Valentine
It's *very* cute.
Brooklyn-based designer Samantha Pleet is getting in on the booming children's market. Her new, direct-to-consumer label — called Dear Valentine and named after her 15-month-old mini-muse — launches this week and captures the same playful aesthetic as Pleet's namesake women's wear brand. "For years people have been saying I should do a kid's line because we're really into having these whimsical, fairytale details," she tells Fashionista.
The debut (and very cute) collection is made up of about 20 pieces that are sized slightly bigger than the standard fit between newborn and six years old. "Kids go through clothes very fast, and as a mom, I wanted to extend the life of them as long as possible," says Pleet. Quality was also important, as each piece is made from 100-percent cotton fabrics and trims that are breathable and machine-washable. The collection is also produced in fair-trade factories in China and India and details are made sure to be child-friendly, like shell buttons, lead-and-nickel-free snaps, natural dyes and AZO-free digital printing.
"We can't really add as much bells and whistles to clothes because you want them to be really easy to wear and easy to wash, so there is definitely those technical limitations," says Pleet on designing for children for the first time. "But I can also have a lot more fun. I'm not worried about it being too much or too crazy for someone because with kid's wear, there's really endless possibility for imagination for the clothes."
Indeed, Pleet applied her signature "Unicorn Illuminated" and "House" prints from her women's line onto her first Dear Valentine collection, adorning booties, mittens, skirts, rompers, bloomers, turtleneck bodysuits, pom-pom bonnets and more. Pleet also plans to add more styles with each new collection, as well as expand into shoes, accessories and objects. Later this month, Dear Valentine will add matching women's pieces for plenty of mommy-and-me style moments.
"I feel like my generation, especially millennial parents, don't want to do with the standard kid's clothing that's out there," says Pleet. "They're looking for something special or magical. It's a new generation of moms and children and I'm excited to design for them.
See the full debut collection in the gallery below and visit dearvalentine.nyc to shop the new line.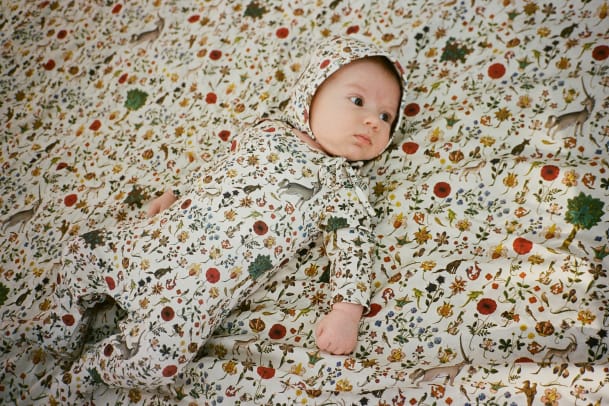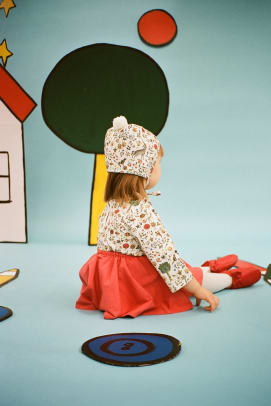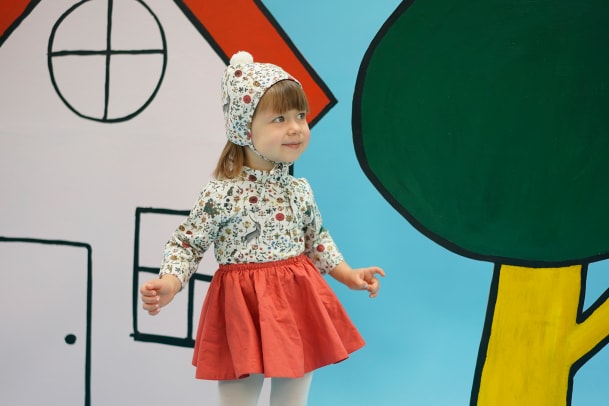 Want more Fashionista? Sign up for our daily newsletter and get us directly in your inbox.