Versace's Spring 2018 Campaign Is Stacked With a Supermodel Lineup [UPDATED]
Naomi Campbell, Gisele Bündchen, Christy Turlington and Kaia Gerber, among many others, were photographed by Steven Meisel.
When Donatella Versace presented a supermodel-studded Spring 2018 runway finale during Milan Fashion Week in September, both showgoers and those on social media lost their shit, to put it frankly. The collection was a tribute to Donatella's late brother Gianni Versace's 20th anniversary of his death, while Cindy Crawford, Naomi Campbell, Claudia Schiffer, Helena Christensen and Carla Bruni took a turn on the catwalk as a nostalgic ode to the designer and a simpler, but way flashier, time in the fashion industry. 
Now, Donatella is aiming to bring back some of the excitement from fashion week into ad campaign season, with a stacked lineup of OG models and up-and-coming faces photographed by Steven Meisel. The full campaign, titled "A New School Take on Family Tradition," will debut on Dec. 18, reports WWD, and will be comprised of photos and videos, according to The New York Times. 
From that memorable runway finale in Milan, Campbell is the only supermodel to star in the campaign, joined by Gisele Bündchen, Irina Shayk, Christy Turlington, Natalia Vodianova and Raquel Zimmermann. More Insta-friendly models are also featured, including Kaia Gerber, Gigi Hadid, Grace Elizabeth, Vittoria Ceretti, Cara Taylor, Birgit Kos and male model Noah Luis Brown.
"This campaign represents the link between past and present. You need to know who you are, and where you are coming from, to build your future," said Donatella in an official statement. "And when you are at the head of a brand with such a strong heritage as mine, you can only embrace it. This is the reason why I wanted to see this iconic supermodel cast next to the soon-to-be-iconic girls of the future."
We've already been seeing a lot of Versace's Spring 2018 collection in the fashion and pop culture space: The Gianni-era pieces are a favorite on magazine covers and the red carpet. (Not to mention Farfetch offering vintage Versace — 500 pieces total — for sale.) Plus, with the new "American Crime Story" series on Gianni's 1997 murder set to premiere in January, we expect a lot more Versace buzz in the new year, too.
We reached out to Versace for more information and will update this post once we receive official imagery. See the campaign photos available now in the gallery below.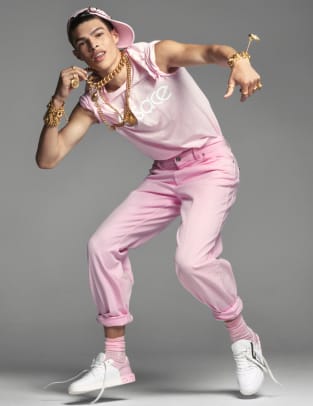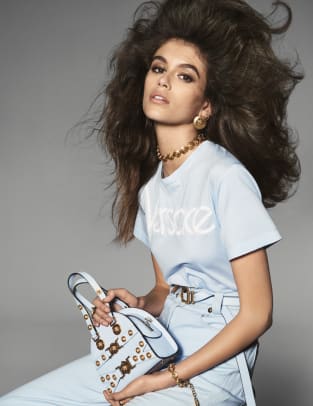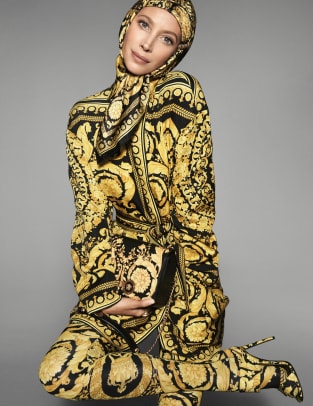 Note: This post has been updated from its original version to include official hi-res imagery from Versace, as well as a statement from Donatella.
Want more Fashionista? Sign up for our daily newsletter and get us directly in your inbox.