Buzzy Beauty Ingredient of the Moment: Niacinamide
There's pretty much nothing it can't do.
Welcome to our series "Buzzy Beauty Ingredient of the Moment," the premise of which is pretty self-explanatory: In each installment, we'll explore an ingredient that's currently trending in the industry, springing up in a variety of different products lining the beauty aisle. We'll consult experts to find out about the science behind it — and why it's having a major moment right now.
Some beauty products ask you to choose just a single concern you want to treat. See: a moisturizer that does literally nothing other than moisturize; a spot treatment that targets pimples but not one other complexion issue; a serum that corrects dullness — and that's it. But considering that the beauty industry is a bastion of innovation and one-upmanship, that approach seems underwhelming and even lazy. In a world where the ability to multitask is crucial to just about every aspect of our lives, why shouldn't we place those same expectations on our skin-care products? The answer is simple: We should! It's 2017 — almost 2018, thankfully — and long gone are the days when we had to settle for single-minded skin care. And while plenty of stellar beauty formulas now exist to correct, treat and address multiple complexion concerns in one step, it's all the more impressive when a single ingredient is itself a multi-tasker, tackling a lengthy to-do list all on its own. Meet niacinamide, aka vitamin B3. There's pretty much nothing it can't do.
"Niacinamide is a very beneficial moisturizing, skin-restoring ingredient," says Dr. Jeannette Graf, a dermatologist in Great Neck, New York. "It helps to create ceramides — natural lipids that allow skin to retain moisture — helps to improve uneven skin tone, fine lines and wrinkles, and helps maintain skin's moisture barrier protection." That already sounds like a lot, but [*infomercial voice*] Wait! There's more! "It benefits patients with hyperpigmentation, uneven skin tone, dull, dry skin and skin sensitivity," she adds. Because it's non-irritating and anti-inflammatory, it has also been shown to calm acne flareups. In other words, it's about as much of a multi-tasker as any one skin-care ingredient could be. Dr. Graf recommends it to most of her patients, though she cautions that "the only patients who should not be using products with niacinamide are those who have demonstrated a sensitivity to it, which is quite rare."
Related Articles
Dr. Joshua Zeichner, the Director of Cosmetic & Clinical Research in Dermatology at Mount Sinai Hospital in New York City, is a fan of the ingredient, as well. "Niacinamide is an entry-level ingredient that I recommend even to my youngest patients who are concerned with pigmentation and skin tone issues. Because it is mild it can be used across a variety of skin types and is particularly effective in treating early signs of skin aging," he explains. Often found in moisturizers and serums, the ingredient pairs well with stronger anti-wrinkle or brightening actives, like retinol or vitamin C. 
Unlike other brightening ingredients which are regarded as particularly irritating for those with sensitive skin, niacinamide is favored for its ability to act as a calming agent while it brightens. "The product should feel very soothing to the skin," says Dr. Graf. As such, it's a go-to for Dr. Zeichner when his patients complain about having easily irritated complexions: "I recommend it to my sensitive skin patients as it helps calm inflammation, and at the same time, it helps lighten dark spots on the skin, so it can be to address signs of sun damage." But, like any other skin-care treatment, it requires continued use to experience niacinamide's full effects. "Over time — meaning weeks to months — patients will start to see an improvement in uneven skin tone, discoloration, fullness and dryness," notes Dr. Graf.
In the gallery below, we've rounded up 19 of our own favorite niacinamide-spiked superstars — as well as a few of the products our derm experts recommend for their patients — each of which carries with it impressive multi-tasking abilities, from brightening to hydrating to soothing to warding off breakouts.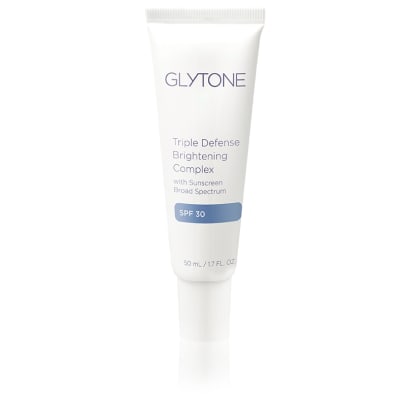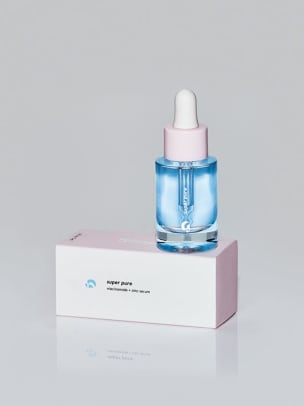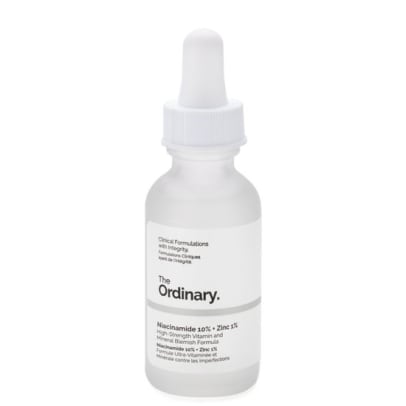 Please note: Occasionally, we use affiliate links on our site. This in no way affects our editorial decision-making.
Sign up for our daily newsletter and get the latest industry news in your inbox every day.