It might feel like warmer weather is still months away, but in the world of fashion, Spring 2018 has officially arrived. We're tracking every single campaign from the season — keep up with us here.
Raf Simons's pretty damn dark vision of America has come back to life again for Calvin Klein 205W39NYC's Spring 2018 campaign. Photographed by Willy Vanderperre, a cast of 20 models gathered in an abandoned barn — the same location as the #MyCalvins campaign — to showcase Simons's second collection for the major New York-based brand. Quilted blankets and Sterling Ruby-designed, horror-film-inspired props from the label's runway show also made an appearance.
Because of Calvin Klein's multimedia approach towards its global campaigns, these ads will appear in print via fashion and lifestyle magazines, various digital platforms and on billboards in key locations around the world, including New York, Los Angeles, Paris, Korea and Hong Kong.
See all of Calvin Klein 205W39NYC's latest campaign in the gallery below.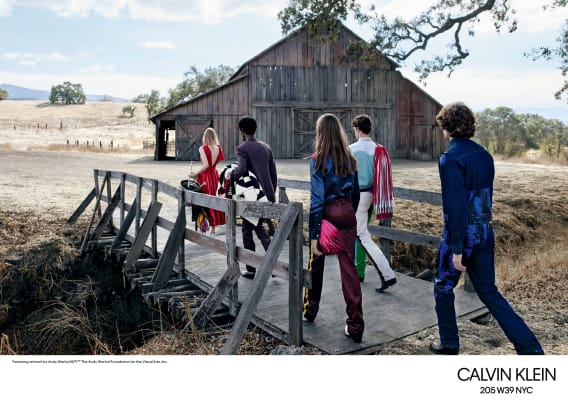 Sign up for our daily newsletter and get the latest industry news in your inbox every day.