All The Best Dressed Celebrities From Paris Couture Week
See what Naomi Campbell, Alexa Chung and more wore to all the fancy afterparties and front rows — plus, a few favorites from the Sundance Film Festival.
Celebrity calendars were chock-full of fancy gatherings this week, thanks to the rounds of Haute Couture presentations taking place in Paris and the string of afterparties going on in Park City, Utah around the Sundance Film Festival. 
The indie actresses who found themselves deep in the mountains for the film festival, were more aptly dressed to drink champagne than enjoy the wonders of the outdoors. Take Elle Fanning, who wore a sequined Miu Miu dress to the "I Think We're Alone Now" afterparty, and Chloe Grace Moretz who wore a mid-length prairie style frock to celebrate the premiere of "The Miseducation of Cameron Post"— no puffers, long underwear or hiking boots here. 
In Paris, Chanel's front rowers, who included Yara Shahidi and Ellie Bamber, were dressed for a rainy day in hoods, weather-resistant capes and plastic boots – all of which came from Karl Lagerfeld's waterfall-proof Spring 2018 collection. Their designer rain gear was instantly deemed useless given Lagerfeld had replaced his water works with a brightly lit garden. Nevertheless, they still looked chic and ready to take on any Chanel journey — be it a trip to the moon, a cliff, the supermarket, or what have you. 
Over at Dior's Haute Couture presentation and evening masked ball, stars mingled in Maria Grazia Chiuri's favorite sheer, ballet-like dresses, paired with her logo'd, full-coverage briefs.
At the Valentino show, Shailene Woodley, Kate Hudson and Lake Bell wore some mini dresses – each with their own flavor. Woodley and Hudson's Valentino looks came from the label's Pre-Fall collection and gave off strong '80s vibes, while Bell's all-red look from the brand's Spring 2018 collection offered a great take on monochromatic dressing and wearing strappy stilettos over tights. 
See all the best-dressed celebs from Couture week and the Sundance Film Festival below.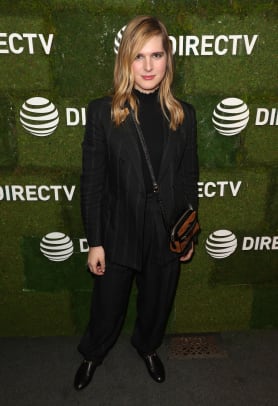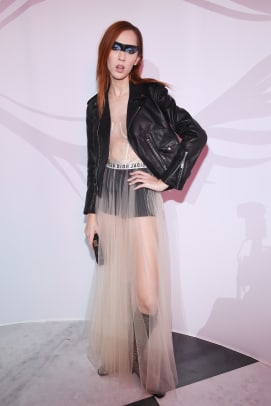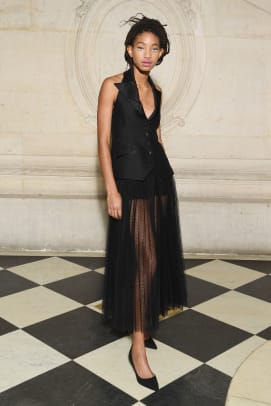 Stay current on the latest trends, news and people shaping the fashion industry. Sign up for our daily newsletter.