See Every Look from Elie Saab's Spring 2018 Couture Collection
It's an Old Hollywood dream.
To say that Elie Saab loves glamour would be like saying water is wet: Everyone already knows that. But for his Spring 2018 haute couture show, he kicked the glam up several notches by adding in plenty of feathers, oversized silk bows and bedazzled bathing caps.
The vibe of the collection harkens back to that familiar Saab well, the high-shine ladies of Old Hollywood. But it doesn't veer too far into costume territory; Saab tempers the retro inspiration by keeping hemlines short and shapes modern. There's plenty of beading over sheer linings to keep his current starlet clientele happy (it is, after all, award season), and elegant eveningwear that will keep his couture clientele coming back for more.
See the full Elie Saab Spring 2018 Haute Couture collection here: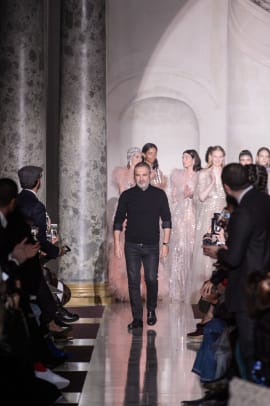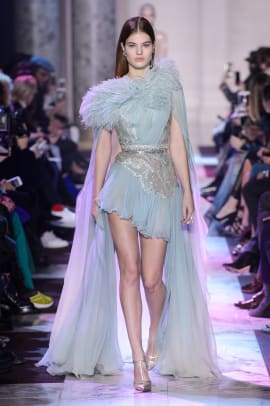 Want the latest fashion industry news first? Sign up for our daily newsletter.