There Was a Lot of Pretty, Pretty Pink on the 2018 SAG Awards Red Carpet
The preferred hue of millennials is still going strong in fashion.
It's been well over a year since we started to notice the ubiquity of pink in all millennial-targeting branding and fashion items, and even though a few other colors have since been heralded as replacements for the perhaps-overdone trend, many of us are clearly still drawn to it. This was especially clear at the 2018 SAG Awards on Sunday, and even though we should be sick of it by now, the red carpet's many pink looks were among our favorites.
Something about pink still feels fresh and unexpected on the red carpet, and we saw quite a variety — from Millie Bobby Brown's sparkly Calvin Klein number and Kate Hudson's dreamy, polka-dotted Valentino to Margot Robbie's subtle, feathered Miu Miu and Saoirse Ronan's silver-accented Louis Vuitton. This showed the color's multi-dimensionality: Pink doesn't always have to be sugary-sweet and girly; it can also look sophisticated and classically glamorous. And it looks like it's here to stay.
See them all in the gallery below.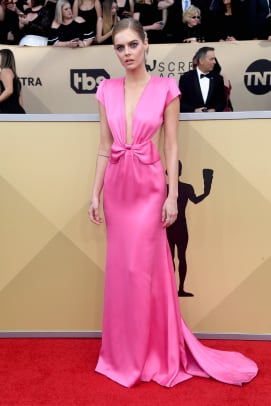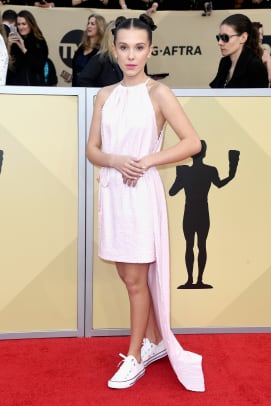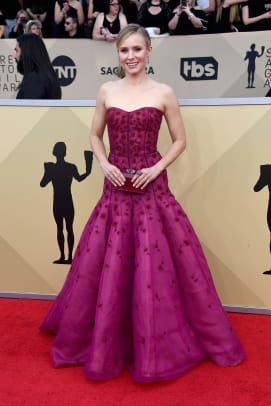 Never miss the latest fashion industry news. Sign up for the Fashionista daily newsletter.