Ashley Graham Stars Alongside Her Mom in New Swimsuits for All Campaign
She got it from her mama.
Everyone's favorite body-positive model Ashley Graham is back with another campaign for Swimsuits for All, and this time, she's starring alongside the first person who taught her to love her body: her mom.
"My mom has been my role model since childhood and has played a vital role in developing my confidence," Graham said in a release. "She promoted body positivity in our household before it was a movement. Her feel-good attitude toward her own body has shaped my ability to remain positive and self-assured. I could not think of anyone better to join me in celebrating beauty of all shapes and sizes in this campaign. Plus, she's hot and looks incredible in the suits!"
The campaign, entitled "Power of the Journey," features Graham and her mom Linda Graham wearing the Ashley Graham x Swimsuits for All Resort 2018 collection on a beach in Morocco. Each of the suits, which are priced from $102-$108, are available in sizes 4-22. The collection marks the fifth collection the model has worked on with Swimsuits for All, but it's Linda's first.
"I haven't worn a bikini since the '80s!" Linda said in a release. "I don't think I could have uncovered that inner strength without Ashley. That makes being a part of this campaign so much more special — she's my rock and inspired me at age 53 to be proud of my body again after I lost my own fortitude."
See all the imagery from the Ashley Graham x Swimsuits for All Resort 2018 collection below, then shop the collection online.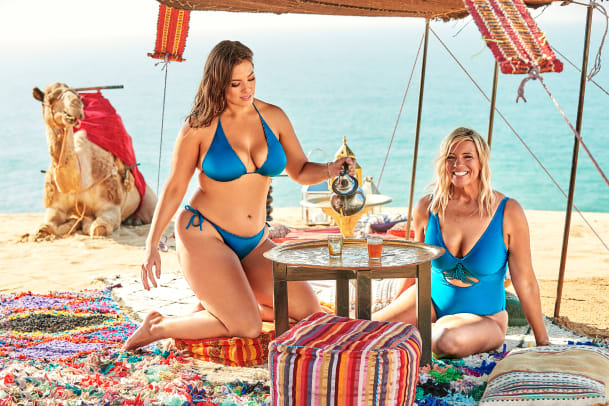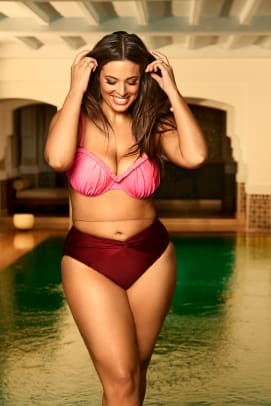 Stay current on the latest trends, news and people shaping the fashion industry. Sign up for our daily newsletter.