How to Get Voluminous Hair Without the Static
We turned to the pros for their smartest winter-hair tips.
Ah, winter hair: The phrase sounds innocuous enough, but those two words can lead to much frustration. Sure, winter's not all bad — there's the crisp air and the hot toddies and the cozy layers — but ask any woman who's ever taken her beanie off to reveal an aura of pure static that somehow manages to be simultaneously flat and puffy at the same time, and she'll probably tell you she has no idea why she goes outside the first place. Hair seems to fall flatter in the winter than during other times of the year, thanks to the lack of moisture in the air. Couple that with the dry heat pumping through every single indoor space, and you've got a recipe for perpetual bad hair days. We spoke with a few experts who all confirmed that getting voluminous hair in the winter is a totally different ball game — and it all starts at the salon, with the haircut you choose.
First, you should have a proper consultation with hairstylist, as it's important to let them know that your main goal is volume, says Francesca Dellaquila, a hairstylist at Bumble and Bumble salon in New York City. Depending on your exact hair type — fine, straight textures often fall the flattest in winter — your stylist might recommend a different cut than the one you had in mind. "To create more volume with your haircut, I'd add layers at the crown and release weight from areas of the head that are more dense," says Erickson Arrunategui, also a stylist at Bumble and Bumble. But that's not necessarily always the case: "If the hair is fine, sometimes keeping the hair blunt and focusing on styling products for volume is best," he adds.
The next course of attack is to make sure you've swapped out your go-to shampoo for something more volumizing, says Chase Kusero, hairstylist and co-founder of IGK. "I like 30,000 Feet Volumizing Shampoo and Conditioner, which have vegetable protein to give hair body, and sunflower extract to help condition and add shine." If your hair type can take it, follow that up with a moisturizing conditioner just on the ends; this can lower your chances of having to battle static later.
The same goes for curly haired ladies: Jasmine Santiago, an NYC-based hairstylist who specializes in curls, confirms that curly hair can dry out faster than straight hair since it takes longer for oil to make its way down the cuticle, causing it to turn knotty or go limp. In that case, "After shampooing, use a moisturizing conditioner or mask on the mid-lengths and ends only," she suggests. "Once the conditioner's saturated throughout the hair, cover it with a plastic cap for 20 to 30 minutes, allowing the heat and steam from the shower to help it penetrate the cuticle." This will lead to smooth, shiny curls that don't need as much product later, which can weigh them down, Santiago says.
Once you hop out of the shower, the real work starts. Even if you prefer to air-dry, prime your hair for styling with products that'll keep it elevated weightlessly. Bumble and Bumble All-Style Blow Dry is a favorite if you prefer a creamy balm; R+Co Dallas Thickening Spray is great if you'd rather a mist; and a dime-sized dollop of IGK Trust Fund Thickening Foam straight to the crown cocktails well with both. 
But if you favor a blow-dryer (understandable in the winter, for sure), use an ionic one (like the Fashionista editor favorite, Harry Josh Pro Dryer 2000), which helps to calm static, and focus on keeping the roots near your crown elevated. The easiest way to do this is to flip your head over while you blow-dry, and instead of flipping back over the moment you're done, let your hair cool down while inverted for about 30 seconds, which will help set the volume.
Once your hair is dry, a conservative sprinkle of a volumizing powder at the crown — like Big Sexy Hair Powder Play, a true drugstore wonder — will offer enough grit to keep fine hair pumped up. Finish with a lightweight balm, rather than an oil, to fight static and add shine. (We like Ouai Finishing Crème.) A texturizer than also lends shine like R+Co Trophy Shine + Texture Spray is a good substitute if you prefer to spritz.
As always, there's a different path to volume for those with curly hair: Once you're out of the shower, go right for the product. "Don't grab a T-shirt, microfiber towel — nothing," says Santiago. Instead, scrunch in a curl cream (she recommends Hair Rules Curly Whip) to soaking wet hair. Then, after you diffuse it, "lightly spray the roots with a dry shampoo." Yep — all on fresh hair — this'll keep oil in check later.
Then, the name of the game is not touching it too much: Fussing with your hair will only anger it (and we all know that angry hair means flat hair) — and that goes for washing it, too. "If you have fine hair, I recommend washing every two to three days, or longer if you can hold it, and refreshing with dry shampoo each morning and evening, or after workouts," says Kusero, who recommends you choose a dry shampoo based on how much oil you have to sop it up. (Though, talc-free baby powder often works just fine as well.) Santiago says the same goes for curls, though restyling every fourth day is usually her magic number.
"A weekly deep-conditioning treatment is the best way to retain moisture and keep the hair luxuriously soft, hydrated, and lush." And if all else fails, "Just leave a little extra room in your hats for the winter," says Dellaquila. 
In the gallery below, we've rounded up 13 must-have volumizing products to keep your hair bouncy and luscious through the winter and beyond.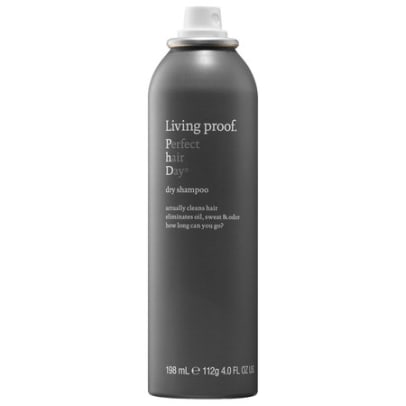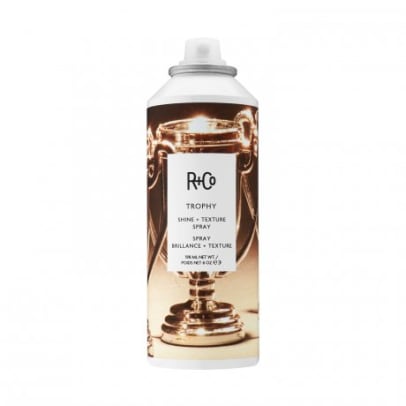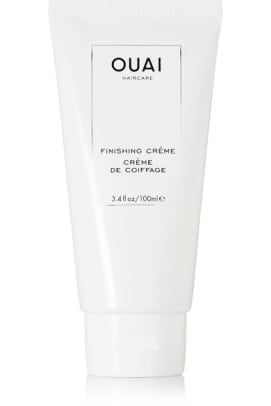 Related Articles
Please note: Occasionally, we use affiliate links on our site. This in no way affects our editorial decision-making.
Never miss the latest fashion industry news. Sign up for the Fashionista daily newsletter.