Kate Spade New York Celebrates 25 Years in Fashion
The brand has plenty of surprises in store (sometimes literally) for its die-hard fans.
It all started with the "Sam" bag.
A simple, sleek boxy style in a nylon material that was intended to go with everything from jeans to an evening dress, this modest bag that didn't break the bank officially launched the Kate Spade label in 1993. From there, the brand would go on to become a huge success, branching out into the worlds of ready-to-wear, home goods and, as of early February, the world of tech with its own smartwatch. 
"The new things that we've added to the brand have very much been building on the foundation versus tearing it down, and I think customers respect that," says Mary Beech, EVP and Chief Marketing Officer of Kate Spade New York. "They loved what started 25 years ago, but as we've evolved we've been able to bring in new customers; we've really had this permission that not every customer gives to a brand."
That customer is at the core of the brand's plans for its 25th anniversary celebration. Sure, there's a splashy campaign series starring Margaret Qualley shot by fashion photographers Inez & Vinoodh, but that's just the beginning. There's the aforementioned smartwatch in partnership with Fossil; a third fragrance, "In Full Bloom," coming in March; an emoji keyboard, also set for March; parties and anniversary packaging that will appear in boutiques all year; a special focus on the brand's "On Purpose" initiative for International Women's Day; and a new birthday gifting program for customers, set to roll out later this month. 
"We're celebrating our birthday, and we want to celebrate yours too," Beech says. "We just love to involve our fans in our special celebrations."
And luckily, the Sam is still as stylish as it was 25 years ago, because the brand will be re-releasing the style in new colors and iterations each month. A hot-pink version is the focus of the Spring 2018 ad campaign, but the bag also cropped up at Kate Spade's western-themed Fall 2018 show, with oversize whip-stitch detailing, suede fringe and circular metallic handles. 
Having conquered New York, Kate Spade is also eyeing international expansion; there was the opening of a Parisian boutique last fall, and the brand is launching a new series, "25 Things to Know about Kate Spade," to help reach even more new customers. "Internationally, where we're still building an understanding of Kate Spade and where we're relatively new, that website will serve as really your first point of entry into Kate Spade to learn about the brand," says Beech. 
Of course, there are even bigger changes on the horizon. Shortly after Kate Spade was acquired by Coach — now Tapestry, Inc. — in July of 2017, longtime creative director Deborah Lloyd stepped down from the brand. In her place is Nicola Glass, who will make her official Kate Spade debut later this year. (The Fall 2018 collection was designed by the Kate Spade team.) But no matter who is in charge, it's the dedicated fans of the brand who will keep it going another 25 years.
"I think the core DNA of Kate Spade, what makes Kate Spade, Kate Spade, has stayed consistent," Beech says. "It isn't based around any one individual person; it can evolve and change with the times, with the customer, with global markets, but in a really dynamic way. We've seen new additions to the brand that get our customers very excited — and me very excited — that we wouldn't have imagined 25 years ago, but work perfectly."
See Kate Spade New York's Fall 2018 collection: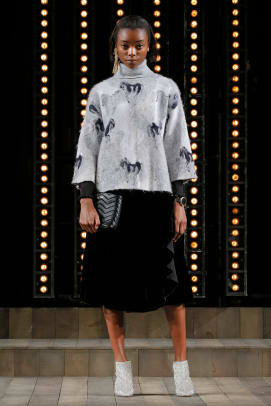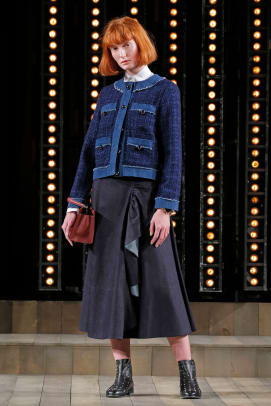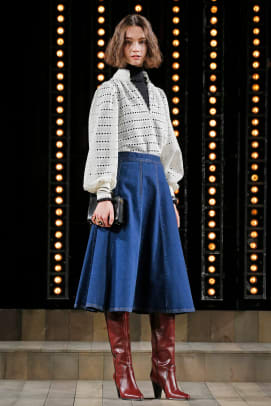 Want the latest fashion industry news first? Sign up for our daily newsletter.