Lil Yachty Gets Another Fashion Gig With Reebok, But Don't Call Him a Fashion Person
"It's not that serious. I just wear clothes."
With a creative director role at Nautica, a Pirelli calendar feature and a new campaign gig with Reebok, Lil Yachty's fashion star continues to rise — even though he doesn't really keep up with trends or fashion, at all. In fact, the rapper doesn't want you to expect much from him, style-wise, this year. "It's not that serious," says Yachty at Reebok's "Always Classic" event in New York City on Wednesday night. "I just wear clothes. I don't want people to think I'm a super fashion guy because that's not me."
For public appearances that do require a little more effort in the fashion department, he calls on stylist Rox Brown, who first met Yachty — or more accurately, kicked him out from backstage at the VFiles fashion show, her previous place of work — a few years ago. "I just want to allow him to be himself and if I could elevate that a little bit, then I do," says Brown. "I never want to change who he is or his style. We work together on it." One of Yachty's favorite looks by Brown was from the 2017 BET Awards, as well as some surprise styling support during a cover shoot for a certain fashion publication.
"You know how stylists try to really overdo it sometimes, especially for editorial," recalls Yachty. "They make you wear like, sheer shirts with your nipple showing. I don't know, some weird stuff, like underwear with spikes all around it. So they be tripping. [Rox] really came in and helped me this one time and put stuff together because it was looking crazy."
And when it comes to performing live with his Sailing Team, which includes artist JBans2Turnt and first lady Kodie Shane, comfort still reigns over style. "We ain't like, 'Oh my God, we gotta be the flyest of the fly,'" says Yachty. "We wear what we like to wear."
"It sounds cliché, but honestly, in all seriousness, when we really perform, there's a lot of jumping around, a lot of squatting, because us three as a group, we really like to entertain the crowd," the rapper explains. "We don't just stand there. I jump in the crowd and so does J. We just like to entertain and you can't do it with skinny jeans. No, for real, you can't do it. All that designer stuff, you really can't. We're trying to be comfortable.
His style philosophy was proven when he took the "Always Classic" stage to perform his hit songs alongside a slew of models, who were showcasing the Reebok's apparel line, curated by Rox. (A smart move on the athletic brand's part, considering that athleisure and fashion-forward sneaker sales have now surpassed performance footwear.) And while there was no stage diving involved this time, Yachty, dressed in an all-white monochrome look, definitely could have done it if he wanted to. 
See Lil Yachty's "Always Classic" campaign for Reebok in the gallery below.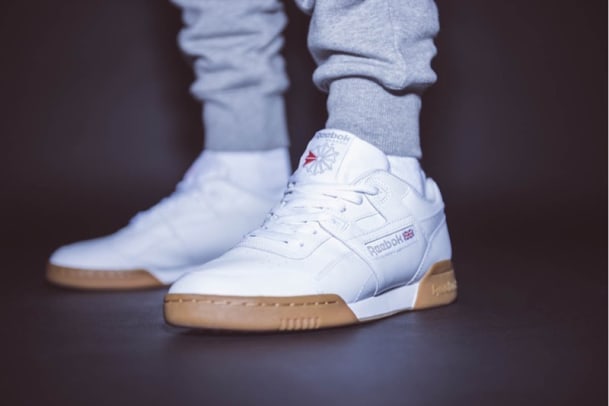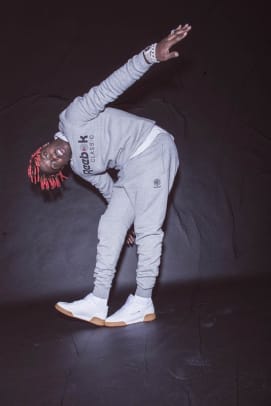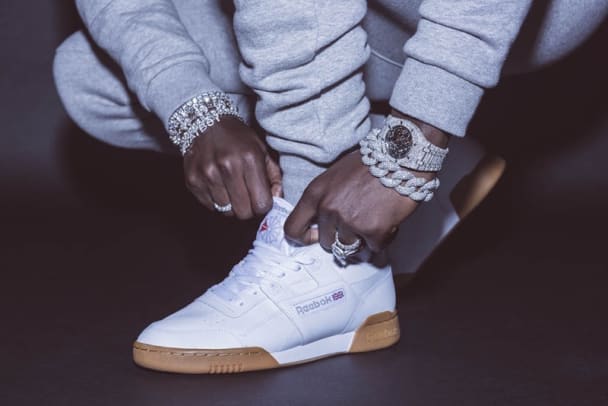 Sign up for our daily newsletter and get the latest industry news in your inbox every day.