Meghan Markle Wore a Thing: Alexander McQueen Suit (!) Edition
She hit up her first semi-formal evening event with Prince Harry in a pair of pants.
Ever since announcing her engagement to Prince Harry, the world's eyes have been fixed on Meghan Markle — and her style. We'll be following the Meghan Markle Effect™ with our column, "Meghan Markle Wore a Thing."
Meghan Markle is really shaking up that whole royal family thing, and she isn't even officially in it yet. (That is, until Sat., May 19.) She's ditching the fussy pantyhose for bare legs, glossy, Drybar-style blowouts for artfully plucked-apart low buns and now, billowy evening gowns for honest-to-goodness pants. I guess over there you'd call them "trousers." 
On Thursday, Markle attended her first semi-formal evening event with Prince Harry — the annual Endeavour Fund Awards, which The Telegraph notes celebrates achievements of wounded, injured and sick servicemen and women — in an absolutely excellent Alexander McQueen suit, white silk Tuxe blouse and black stiletto pumps. She really just looks incredibly, insanely great, and it's made even more great knowing that it's probably something of a power move at Buckingham Palace to opt out of a skirt for cool, cropped skinny slacks. 
Interested parties (me) will be pleased to know that said suit and blouse are both still available for purchase on Net-a-Porter and Tuxe's website, respectively, but it'll cost you: The suit jacket retails for $1,995, the trousers for $795 and the blouse for $280.
See more things The Duchess of Sussex has worn in the gallery below: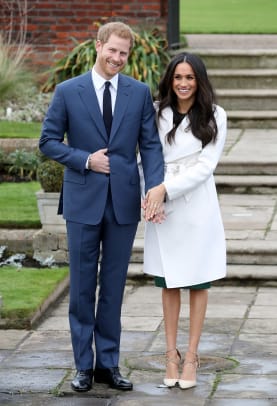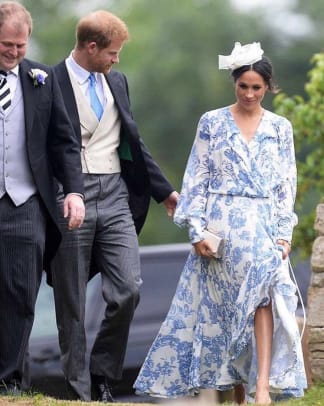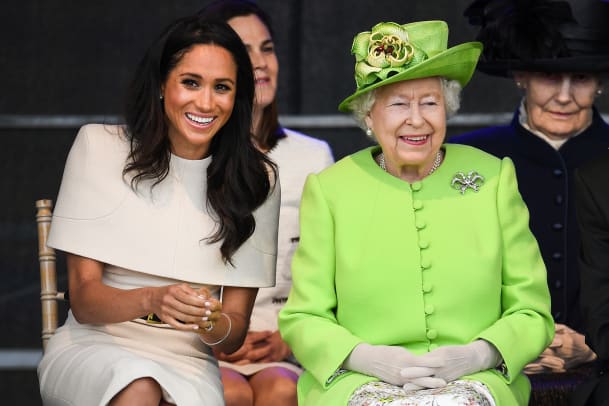 Sign up for our daily newsletter and get the latest industry news in your inbox every day.