Millie Bobby Brown and Paris Jackson Star in New Calvin Klein Campaign
Alongside CK modeling favorite Lulu Tenney.
Calvin Klein's latest installment in its "Our Family. #MyCalvins" series, released Tuesday, features Millie Bobby Brown, Paris Jackson and Lulu Tenney. Posing together in the same quilt-strewn barn in which the Kardashian-Jenner sisters, Solange and her pals and the Gerber siblings were photographed for their own installments in the campaign, the trio wears red, white and blue denim in varying states of dress and undress.
Though the concept of the campaign centers around family, the connection between Brown, Jackson and Tenney is less concrete than, say, the blood bond of Kaia and Presley Gerber. Still, it's not the first time that the the three have worked together — they previously appeared in a music video-turned-advertisement that Calvin Klein creative director Raf Simons made in collaboration with The XX.
"The evolved #MYCALVINS concept has family at its center, a display of unity between strong individuals, further emphasized by the symbolism of the traditional American quilt," the brand stated in a release. "This campaign captures these bonds and brings to life different ways we can inspire families — both born and made — to connect with one another, and celebrate the things that unite us."
See all the images from the latest installment of the campaign below: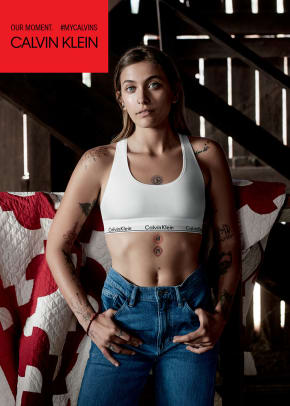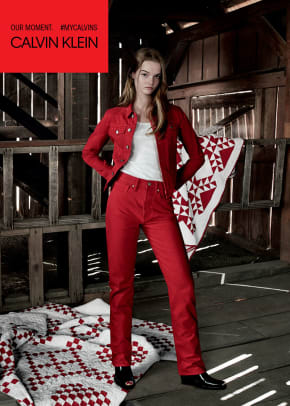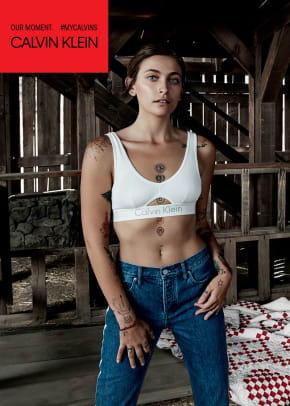 Stay current on the latest trends, news and people shaping the fashion industry. Sign up for our daily newsletter.