Crazy-Bright Animal Prints Have Resurfaced on the Fall 2018 Runways
They've been hibernating since, like, the 1980s.
When Tom Ford kicked off New York Fashion Week's Fall 2018 season on Thursday with a parade of blinged-out, well-tailored animal prints, we didn't exactly expect to see similar patterns on subsequent runways this month. Regardless of the '80s being "back" or whatever, it's kind of a hyper-specific print, but that didn't stop the likes of Adam Selman, R13 and Rag + Bone from turning their attention to such crazy-bright animal patterns this season, too. Ford simply dialed his up to an 11 and swathed them in crystals, as one does.
We first noticed them on Ford's runway, where all 36 looks featured some semblance of animal prints, be it via rhinestone-embellished handbags, punchy tights-worn-as-leggings or dramatic mini dresses; some prints were brighter than others, like Binx Walton's shimmery parakeet suit versus show opener Imari Karanja's somewhat subtler silver cheetah leggings. Adam Selman embraced zebras, while both R13 and Rag + Bone made us more than a bit nostalgic for The Cheetah Girls.
With just several days left of shows in New York (and nearly a month left of Fall 2018) left, we have a feeling we haven't seen the last of this dazzling '80s-ness.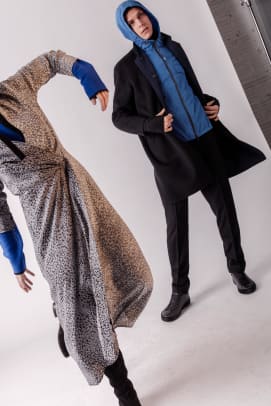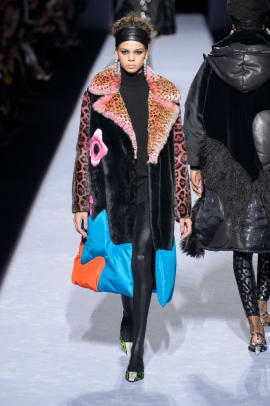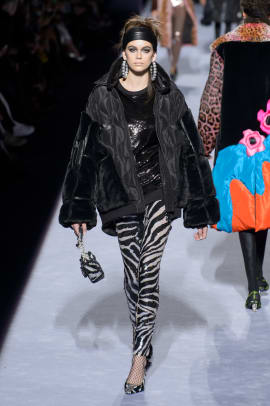 Sign up for our daily newsletter and get the latest industry news in your inbox every day.