Pat McGrath's New Palettes Will Cost Half the Price of Her Existing Ones
Glittery, highly pigmented eye shadows for all!
For every makeup junkie who has ever salivated over one of the stunning (and hefty) palettes from makeup artist Pat McGrath's eponymous range — and then not been in any position to cough up a cool $125 for one — Mother McGrath has heard you. And she's ready to answer your pleas with a gorgeous trio of more modestly-priced (yet just as covetable as ever) eye-shadow palettes.
On Thursday, fresh off a New York Fashion Week marathon of long hours spent backstage, McGrath gathered beauty editors at an intimate press event in New York City to announce the launch of four new Pat McGrath Labs products (and then also announced the news, less intimately, via Instagram).
As a followup to the legendary beauty pro's existing Mothership Palettes, which launched in July of 2017 and each contain 10 eye shadows for $125, she is launching a limited-edition set of three more compact palettes, cleverly named "MTHRSHP," which will each house six shadows and will retail for $55. Yep, that's less than half the price of the original palettes. 
Available in three color schemes full of all-new shadow shades, the palettes — named Sublime, Subversive and Subliminal — come in smaller, more easily transportable fold-out mirrored compacts, packaged to "mirror their big sisters' illustrated artwork," according to a press release. And don't worry: The powder formula housed inside is the same intensely pigmented, blendable, dreamy one fans are used to.
"I was obsessed with the idea of providing my fellow beauty junkies with a curated collection of captivating colors — a mini-arsenal — that they could effortlessly slip into their handbags or carry-on luggage," says McGrath of the new range. "It's all about beauty sans limits [and] elevating your artistry everywhere you go."
Along with the new palettes, McGrath is also launching a new liquid eyeliner, Perma Precision Liquid Eyeliner, which will retail for $28. While she had previously put out a thicker, marker-like liquid liner as part of a limited-edition collection, this new pen version comes in a slimmer tube, with a super-skinny, tapered brush. It's also even more intense and opaque than the previous formula. "The liner's tip is absolutely major," says McGrath. "It offers the most exquisite control for elegant contours and pristine definition."
The MTHRSHP Eye Palettes and Perma Precision Liquid Eyeliner will launch exclusively on PatMcGrath.com on March 7. Click through the gallery below to see every product from the new collection.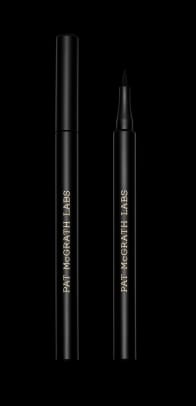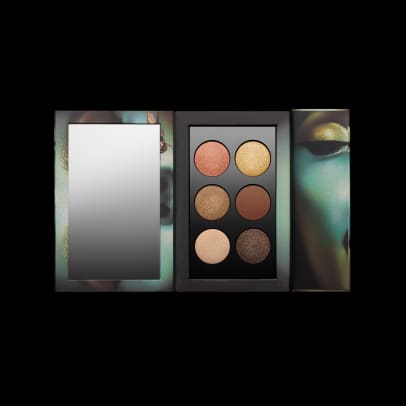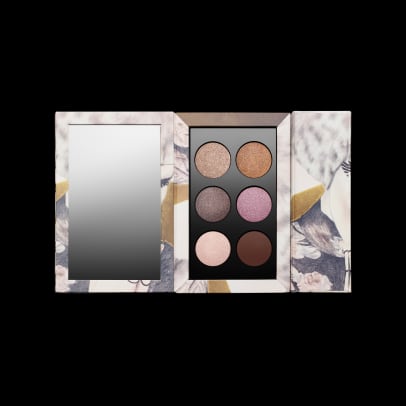 Never miss the latest fashion industry news. Sign up for the Fashionista daily newsletter.