ColourPop Is Coming to Ulta
The wallet-friendly, super-Instagrammable makeup brand will hit the beauty retailer's shelves on Feb. 25.
After making its first IRL shelf appearance at Sephora a few months back, ColourPop Cosmetics is headed to Ulta Beauty: On Friday, the super-Instagrammable makeup brand announced that it will start selling a wide assortment of its wallet-friendly, cult-y (and cruelty-free!) products at select Ulta stores across the U.S. and online beginning Feb. 25. 
"We're thrilled to enter Ulta Beauty doors and bring the ColourPop experience to a new set of beauty lovers," said ColourPop Co-Founder and President Laura Nelson in a press statement. "As ColourPop continues to expand and branch out into new product categories, specifically in the complexion space, we wanted to provide an in-store experience that allows consumers to experiment and play in real life with our portfolio of cult favorite products for the first time."  
The Los Angeles-based cosmetics label has amassed a large following in its four-year existence thanks to its ability to keep up with the swiftly fluctuating product cravings and digital demands of millennial- and Gen Z-aged shoppers. And with its entrance into Ulta – the largest beauty retailer in the U.S. – the sibling-run beauty brand will be able to bring its products to a wider audience, who will then get to test out the buzzy eyeshadows and lip stains in person.
"We are delighted to announce the addition of ColourPop's innovative and trendsetting products to our assortment at Ulta Beauty," said Monica Arnaudo, senior vice president of merchandising for Ulta Beauty, in a press statement. "ColourPop is a brand that has been consistently requested by our guests and we look forward to providing and in-store experience that offers our guests the ability to test, try and play with these products."
Get a sneak preview of all the ColourPop products that will be sold in Ulta stores and online starting Feb. 25 in the gallery below: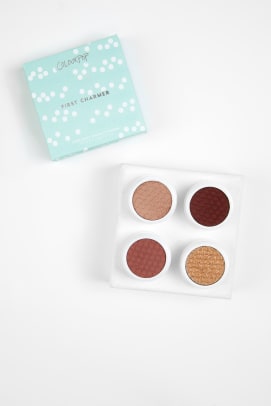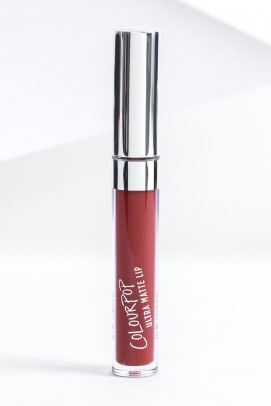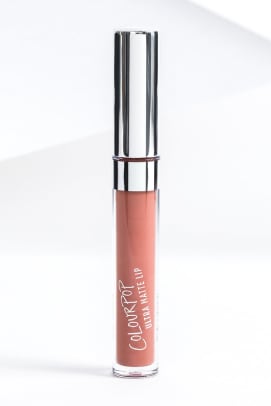 Stay current on the latest trends, news and people shaping the fashion industry. Sign up for our daily newsletter.