Natacha Ramsay-Levi Takes Chloé to the '70s for Fall 2018
Can you dig the oversize collars?
Natacha Ramsay-Levi's debut at Chloé for Spring 2018, a collection that managed to stay true to the tenets of the brand while breathing new life into them, was well-received by the fashion industry at large, scoring plenty of coveted covers and editorials.
For Fall 2018, Ramsay-Levi continued to play with Chloé's boho spirit, this time channeling the groovy '70s in earthy tones. Stacking shades of brown on top of each other, patterned oversize collars peeked out over blazers and from under sweaters. Dresses were slinky and sexy, featuring peekaboo lace paneling or skin-revealing side cutouts. The Western trend holds strong for Ramsay-Levi, thanks to silky cowboy shirts and oversized riding pants. High-waisted, wide-legged pants get a modern makeover with zipper detailing slung low at the hips.
See every look from Chloé's Fall 2018 collection in the gallery below.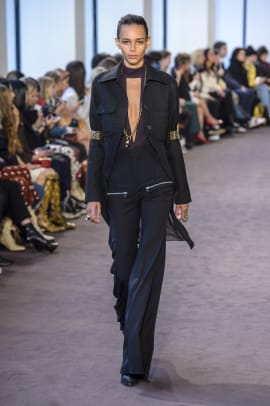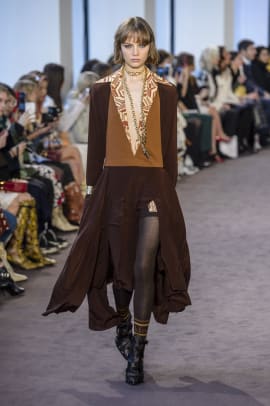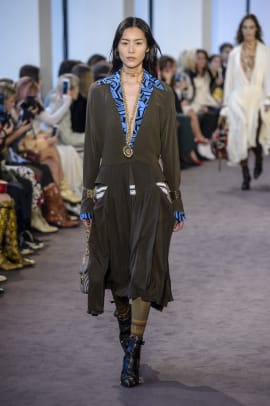 Want the latest fashion industry news first? Sign up for our daily newsletter.