Hey, Quick Question: Are Chapped Lips Officially a Beauty Trend?
Next time you lose your lip balm, just lean into it.
Welcome to our column, "Hey, Quick Question," where we investigate seemingly random happenings in the fashion and beauty industries. Enjoy!
During fashion month, it's typical to see recycled versions of been-there-done-that trends, reimagined with a modern spin — both on and off the runway. (Think: tailored pantsuits, all-over pink beauty looks and head-to-toe animal prints.) It's also pretty typical to see bizarre trends crop up, like double-bagging, statement hosiery or dad shoes. But here's one thing we didn't see coming: Apparently forgetting your Chapstick is officially cool.
Yes, folks, chapped lips are A Thing, as evidenced both on the runway and, well, everywhere else. We first noticed it a few weeks ago on Maryam Nassir Zadeh's e-commerce site, and just as sure as the Baader-Meinhof phenomenon, we subsequently couldn't un-see it. Later that week, a certain fast-fashion brand seemed to only feature models with dry, cracked lips. Then Harper's Bazaar Germany's March cover featuring Sarah Brannon surfaced, and the model's lips looked anything but moisturized. As they say, twice is a coincidence, but three time's a trend.
What gives? Are models just all suffering from some kind bizarre, large-scale lip balm shortage? Historical anthropologists (just kidding — we didn't ask them) may link the new trend in parched lips to the release of "Call Me By Your Name." The movie stars everyone's imaginary boyfriend, Timothée Chalamet, who generally acts as though lip balm is his kryptonite IRL. 
We're certainly not co-signing the look — there are fewer things more annoying than dry skin in the winter — but perhaps there is something strangely alluring about the grungy, I-don't-give-a-fuck-about-moisturizing vibe chapped lips evoke. And one thing's for sure: Fashion is opting in wholeheartedly. See what we mean in the gallery ahead.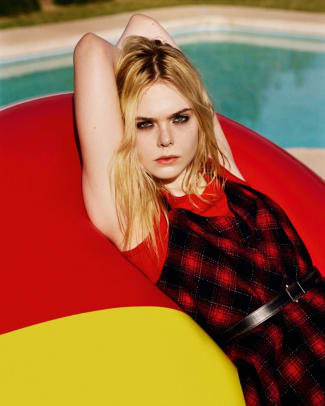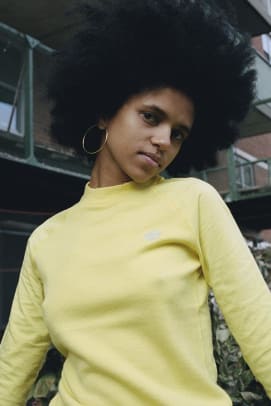 Never miss the latest fashion industry news. Sign up for the Fashionista daily newsletter.