ICP Is Seeking A Digital Marketing Intern In New York, NY (Paid Internship)
International Cosmetics & Perfumes (ICP), is an exclusive marketer and distributor of luxury fragrance and skincare brands in the Americas.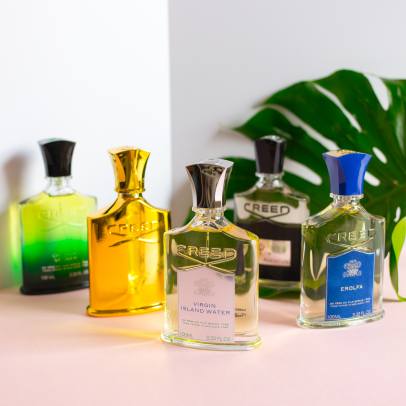 This paid internship will temporarily support the day-to-day operations of the Digital Marketing team at International Cosmetics & Perfumes, Inc. (ICP). 
WE ARE ICP
Beginning in 1996 and inspired by their father's affinity for the fragrance business, Emmanuel Saujet, Chief Executive Officer, and his brother Thomas, President, saw an opportunity in the industry to create a company with a different approach – one that was customer-centric at its core. International Cosmetics & Perfumes (ICP), an exclusive marketer and distributor of luxury fragrance and skincare brands in the Americas was born. Together through strategic vision, dynamic leadership and keen market knowledge, they catapulted ICP into a leading luxury boutique firm that has revolutionized the now thriving niche fragrance category. The company's two prestigious brands include The House of Creed and Hanae Mori fragrances.
This role will provide outstanding support to the Digital Team through productivity, organization and creativity. We expect all team members to promote and maintain the intrinsic company culture that fosters the firm's core values of: Transparency, Recognition, Accountability and Communication. Additional information is available at www.icperfumes.com
KEY RESPONSIBILITIES INCLUDE, BUT ARE NOT LIMITED TO:
Provide digital team with monthly reporting updates, including campaign analysis on delivery, clicks, conversions, trends and ROI.
Track and deliver key insights to help drive further digital strategy initiatives.
Assist with the management and maintenance of e-shop's web site and other online platforms.
Create and send creative and copy briefs to the design team and external vendors.
Propose marketing program and creative ideas for digital marketing campaigns opportunities.
Research new online opportunities and industry trends.
General Administrative Duties.
QUALIFICATIONS:
Must have analytical skills or willingness to learn
Excellent organizational skills and attention to detail
Must have a consumer oriented and creative mindset
Technically savvy, including Google Analytics, Microsoft Word, Excel, and PowerPoint, Mailchimp and other platforms. Basic knowledge of Photoshop and Google Ads is a plus.
Keeps up with the latest digital trends
Excellent written and verbal communication skills
Skilled at organizing, prioritizing, and managing multiple projects
Thrives on work in an entrepreneurial, fast-paced environment while being adaptable to change
Is comfortable working with a small team and willing to take on new challenges/opportunities
Is interested and able to work in our NYC offices from late May through early Aug 2018 at least 30 – 40 hours per week.
Interested qualified candidates should send resume and cover note to: Careers1@icperfumes.com