Meghan Markle Wore a Thing: J.Crew Coat Edition
Sorry, it already sold out!
Ever since announcing her engagement to Prince Harry, the world's eyes have been fixed on Meghan Markle — and her style. We'll be following the Meghan Markle Effect™ with our column, "Meghan Markle Wore a Thing."
Following this week's news that Meghan Markle had covertly been baptized in the Church of England, the soon-to-be American royal headed out with Prince Harry for a more public engagement, celebrating International Women's Day. On Thursday, the couple hit the road to the English city of Birmingham to visit an event hosted by the Stemmettes, a local social enterprise organization which encourages young women to pursue careers in STEM fields, science, technology, engineering and math (or "maths," as they call it over there). 
For the occasion, Markle followed up on her recent Jason Wu wrap dress with a slew of additional American brands and designers. The look was headlined by a navy wool J.Crew topcoat — very Michelle Obama of her, no? — complete with tipped white hems and a belt (which, as we all know, obviously, she loves). Unsurprisingly, the piece is already sold-out on JCrew.com. Sorry!
She paired it with above-the-ankle Alexander Wang cigarette trousers, a plush AllSaints sweater, Altuzarra's "Ghianda" saddle bag and her go-to Manolo Blahnik pointy-toed pumps. 
Markle has long been a vocal and dedicated advocate for gender equality and women's rights, maintaining a role as an "Advocate for Political Participation and Leadership" with UN Women since 2014. Very good clothing aside, the real excitement here revolves around the passionate feminism she'll be bringing into Buckingham Palace.
See more things The Duchess of Sussex has worn in the gallery below: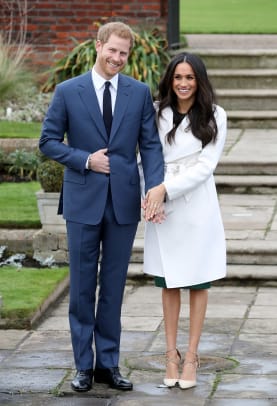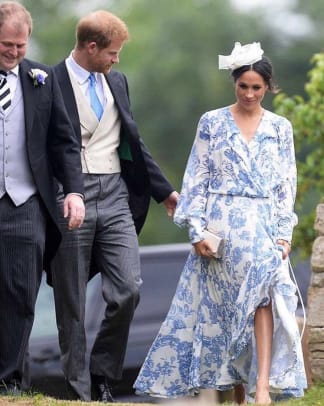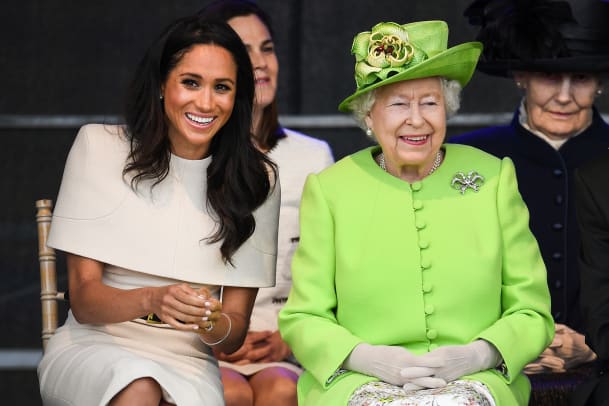 Sign up for our daily newsletter and get the latest industry news in your inbox every day.