Everything's Going to Be Okay Because There's a Bunch of Chic New Harry Styles Merch
Including, but not limited to, two tees, a hoodie and a button of his face as a baby.
Harry Styles has, of course, spent the last month tearing across Europe on the second leg of debut solo tour. So far, our favorite glam-rocker has introduced us to two new(-ish) songs, throttled a fledgling Central Saint Martins student designer into the global spotlight and — unrelated to "Harry Styles: Live on Tour," but significant nonetheless — gone out and gotten himself a damn Gucci campaign. While we at Fashionista count down the days until we see him in June during one of his two sold-out Madison Square Garden shows, we were excited to learn on Thursday that he's dropped a bunch of new and extremely chic merch to help us bide our time.
Back in September, Styles debuted his first merch range, a perfect collection of T-shirts, notebooks, sweatshirts and more emblazoned with the words "Treat People With Kindness." The latest collection plays on the same themes of benevolence and general angelic-ness, with the message now cropping up across a (Generation Z?) yellow tee and on the sleeve of a white hoodie. There's also a new dad hat, a button of his baby face (literally, of his face as a baby) and a seven-inch "Sign of the Times" vinyl I will — not to be dramatic or anything — disintegrate if I don't get.
Unfortunately, Styles's new merch — all of which can be seen in the gallery below — does not yet include the experience of seeing him perform "Kiwi" two-and-a-half times live. Hopefully, his product development team is working on that.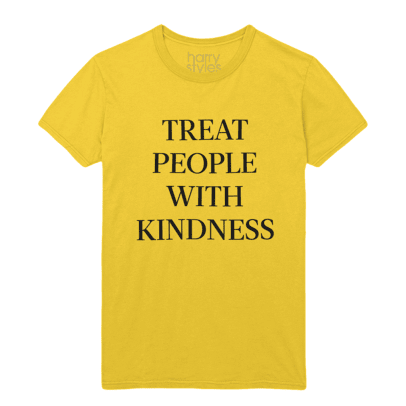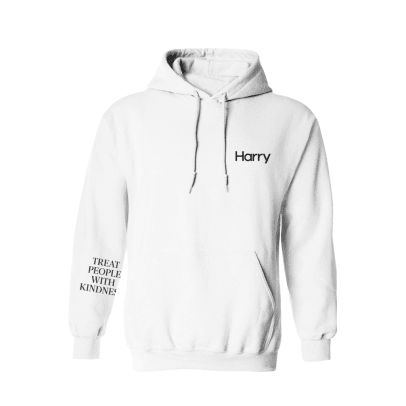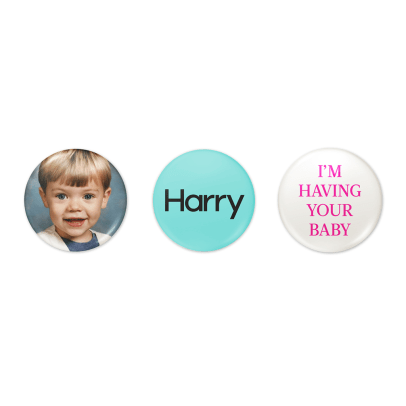 Sign up for our daily newsletter and get the latest industry news in your inbox every day.