18 Wedges That Will Convince You to Actually Wear Wedges This Spring
It's time to reconsider the humble wedge.
If just hearing the words 'wedge sandals' brings forth a weird mix of thoughts ranging from murky clubs, the shoes your mom always threw on for semi-formal backyard barbecues or Kim Kardashian when we only knew her for being Paris Hilton's really tan assistant — then, okay, fair. The style has always felt relatively polarizing, and up until recently didn't do much for those not interested in an extra five inches in height.
But the wedges of right now, popping up in the collections of cool indies and mall favorites alike, aren't what they were before. They're sleeker, more subtle and way more versatile, joining mules and beloved block heels in the functional-but-cute sweet spot. Much like those styles, current iterations of the wedge are easy to dress up or down, work just as well with skirts and dresses as they will your favorite pair of jeans, and make the transition from day to night virtually seamless. You don't have to worry about aggressively-high heights either. Guaranteed, you'll find wedges short and tall, with some even ringing in right at kitten heel status, should three inches be your max.
Ahead, we've pulled together 18 of our favorite wedges of the moment to help you get reacquainted.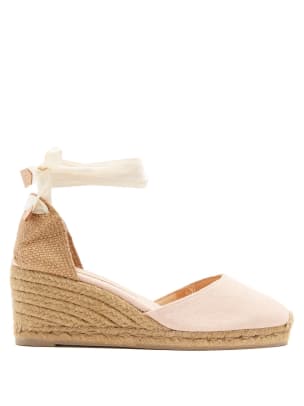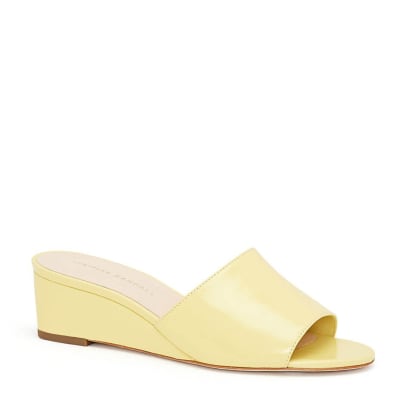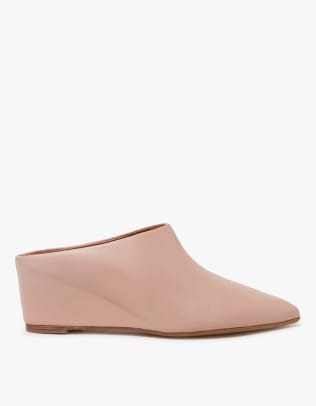 Please note: Occasionally, we use affiliate links on our site. This in no way affects our editorial decision-making.
Stay current on the latest trends, news and people shaping the fashion industry. Sign up for our daily newsletter.