'Teen Vogue' Just Released Its First-Ever Digital Covers
Featuring Sasha Lane, Letitia Wright, Laura Harrier, Bria Vinaite and more.
Teen Vogue may have (mostly) bid its print presence adieu, but that doesn't mean that the age of the cover is over. On Thursday, the publication released its first-ever "digital covers," featuring a host of young Hollywood starlets.
Photographed by Camila Falquez and styled by Jaime Kay Waxman, the covers feature actresses Bria Vinaite, Sasha Lane, Margaret Qualley, Ellie Bamber, Letitia Wright, Laura Harrier, Storm Reid and Awkwafina. In addition to being depicted as a group, each star was also given her own individual cover as a solo portrait. 
"In light of conversations about diversity and equality on and off the screen we've seen seismic shifts across the industry in the last year alone, and a new class of actors has been inspired and impacted by this changing climate," Teen Vogue shared in a release. "In this year's Young Hollywood package, Teen Vogue spotlights eight of the performers who are those breaking barriers, advocating for equality, fighting for better representation and using their art to challenge Hollywood's regressive norms."
In a series of interviews, the actresses touch on everything from politics and racial representation to mental health and gender parity. Of course, they also wear capital-F fashion, sporting Louis Vuitton sneakers, Gucci dresses and Stella McCartney coats.
See our favorite covers from the new Teen Vogue package below, then check out the full range on teenvogue.com.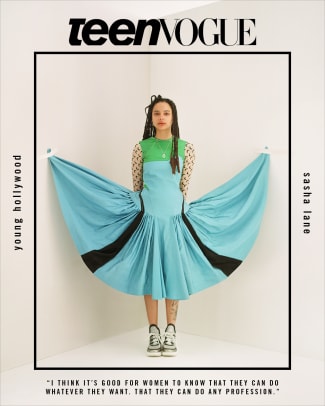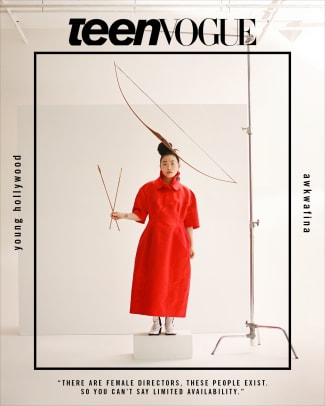 Stay current on the latest trends, news and people shaping the fashion industry. Sign up for our daily newsletter.