Amal Clooney Lands Her First 'Vogue' Cover
The timing of the May issue aligns with her co-hosting role for the Met Gala next month.
Amal Clooney has landed her first Vogue cover, as revealed by the fashion publication on Tuesday morning. Dressed in Alexander McQueen and photographed by Annie Leibovitz, she welcomed writer Nathan Heller into her English countryside home to talk about her career in international human rights law, motherhood and meeting (then marrying) George Clooney.
The timing of Clooney's May cover aligns with her co-hosting role for the Met Gala next month, alongside Rihanna, Donatella Versace and Anna Wintour. According to Wintour's Editor's Letter, the Costume Institute's spring exhibition, titled "Heavenly Bodies: Fashion and the Catholic Imagination," will be the largest largest Costume Institute show to date, as well as the biggest show ever at the Metropolitan Museum of Art. "It's hard to not sound hyperbolic about it, but it is going to be an absolutely magnificent experience," wrote Wintour.
A few photos from Clooney's Vogue shoot are in the gallery below, and you can also visit Vogue.com to see more and read her full interview.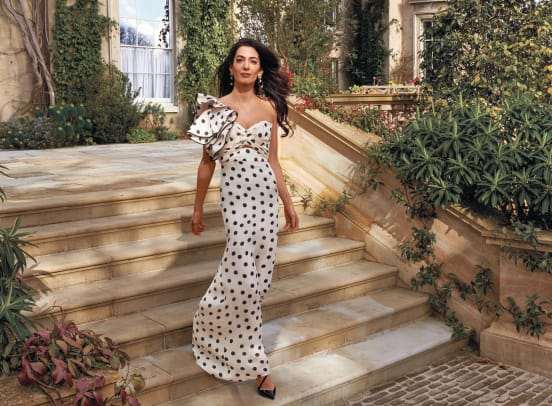 Sign up for our daily newsletter and get the latest industry news in your inbox every day.