Get to Know Chloe Bartoli, a Rising Stylist for the Instagram Generation
With clients like Shay Mitchell, Madison Beer and Poppy Delevingne and a new collaboration with Rocket Dog, Bartoli is one to watch.
In the era of Instagirls, every public outing and private selfie is an opportunity to build one's personal brand, and as a result, a new type of stylist seems to be emerging in Hollywood: Rather than only dress actors and actresses for red-carpet events like award shows and premieres, they're crafting cool-yet-polished everyday looks for a newer type of celebrity — women who are constantly, and proudly, sharing photos of themselves on Instagram. 
One of these young stylists on the rise is 28-year-old Chloe Bartoli. With more than 116,000 Instagram followers of her own, Bartoli regularly works with the likes of actress and influencer Shay Mitchell, singer Madison Beer, socialite Poppy Delevingne and model Shanina Shaik and, in the past, Sofia Richie and Emily Ratajkowski. Chances are, you'll see some of her work at Coachella this weekend. She's nailed a certain effortless-but-glam California-cool aesthetic that makes her clients look like they could have almost styled themselves. 
This year, her influence landed her a collaboration with Rocket Dog — yes, the company behind the platform flip flops you wore in middle school. She follows in the footsteps of Elizabeth Saltzman — stylist to stars like Gwyneth Paltrow and Saoirse Ronan — for a collection dubbed "RD x California Girls," which is "a strategical pop-up program, designed to extend the Rocket Dog brand and ethos of Forever-California-Cool, with an influential millennial twist," per a press release.
Bartoli got her start working retail in high school at Curve, a designer boutique that has somehow withstood the demise of Los Angeles's once-trendy Robertson Boulevard, former home of Kitson. At the seasoned age of 18, she became the buyer; and by the time she was 20, she felt there was no room left to grow at the company, so she struck off on her own and became a stylist. And she didn't spend years lugging garment bags as an assistant or intern — she just did it. "It just happened super organically and naturally, like word of mouth and friends," she says.
Her job involves a mix of pulling clothes from showrooms and personal shopping. Many of her clients are also gifted items from brands, so she'll work with them to mix those items in with what's in their closet, as well as designer and vintage items that she finds. "It's like, 'Hey I'm going on this trip for 10 days,' or, 'I just need to get my everyday looks done.' Whether it's for daytime meetings or dinner — basically, it's whatever they need," she explains. "My favorite thing to do is to mix vintage, whether it's jewelry, accessories, clothes."
Related Articles
She's developed a signature aesthetic that she feels people come to her for: "I kind of have that effortless, either everyday street style look where I mix vintage Levi's and T-shirt with vintage accessories, or if it's an event for press, I always have the girls look a little bit more on the edgy, masculine side." It's an aesthetic that you can see pretty clearly on her Instagram — a platform that has become an integral part of her career. 
"It's the platform we now use as our book or our website; people just go on my Instagram and they see what I do and my aesthetic. I have my contact email on there so that's either how people reach out to me about new clients, or DMs," she explains. 
Bartoli's Rocket Dog collaboration is comprised of furry slides, combat-esque platform boots and creepers in a gothic color palette of black, white red and silver, and will hit select retailers and RocketDog.com in May. She says she already has another design project in the works, and has every intention of pursuing more collaborations in the future.
For now, check out the Rocket Dogs in the gallery below.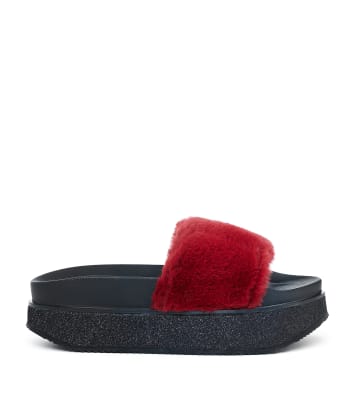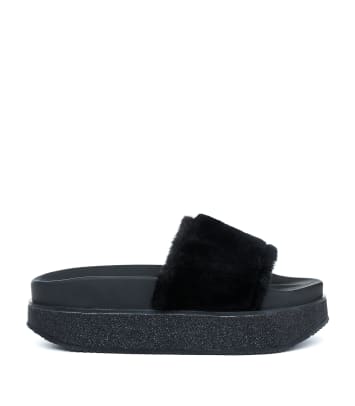 Homepage photo:  Stefanie Keenan/Getty Images
Never miss the latest fashion industry news. Sign up for the Fashionista daily newsletter.