Levi's and Karla Welch Celebrate Their Excellent Collab With SZA, Lauryn Hill and More
The celebrity stylist brought plenty of star power to her upcoming denim collaboration.
After last year's Hanes x Karla T-shirt line, celebrity stylist Karla Welch is bringing us another collaboration with a classic American basics brand: Levi's. With the brand's pseudo-holiday, "501 Day," coming up on May 20, she reinvented its iconic 501 style as well as several others, including a reversible Sherpa jacket, a boiler suit, a pleated jean, a western shirt and a trucker jacket.
With growing frequency, brands are inking collaboration deals not with celebrities or "It" girls, but with celebrity stylists. With the rise of social media, stylists (and other members of celebrity glam teams) are able to raise their own profiles, and many are leveraging that influence with various design deals. For brands, these stylists can bring a lot to the table: an understanding of trends and what's missing from the market, an understanding of what men and women want to wear, and, of course, a built-in roster of celebrities who will likely wear whatever is born out of the collaboration.
With clients like Justin Bieber, Tracee Ellis Ross, Sarah Paulson, Busy Phillips, Amber Heard and Michelle Monaghan, Welch brings lots of star power to her collaborations and has made good use of it for Levi's. On Monday, the brand released a portrait series starring all of the above women, as well as a slew of other famous ladies including Hailey Baldwin, Yara Shahidi, Holland Taylor, America Ferrera, SZA, Courtney Eaton, Ke'Andra "Coco" Samone, Little Big Town's Karen Fairchild and Kimberly Schlapman, Karen O, Soko, Erica Cloud, Angela Davis, Carolyn Murphy, Mackenzie Davis, Judy Greer and more.
"I love the democracy of jeans, especially the 501," wrote Welch over email of the decision to do a portrait series. "Everyone has a story. I wanted to show the collection on all my amazing girls!" She of course started by asking her clients. "They are all my friends and are such amazing women. We have a sense of community and I was so thrilled to have them in it." 
The series was shot by her husband Matthew Welch, who also directed a video to go along with it, which you can watch below. "I just stand beside him and say, 'I love it,' over and over again," she said.
As for how the collaboration came about, Jennifer Sey, CMO Levi Strauss & Co explained that Welch often came into the brand's "Levi's Haus," a showroom in West Hollywood, to pull Levi's for her clients. Welch also created a piece for the Levi's trucker jacket 50th anniversary event last fall. "We started talking about her vision for a Levi's collaboration built around the 501 and it just made so much sense," added Sey.
Welch held court in that very house on Wednesday afternoon for a press preview for the collection, which looked even more desirable in person. You could tell that Welch was thoughtful about how the pieces would actually look on a woman's body and fit within her wardrobe: Just about every piece felt like something that was missing from mine: a high-waisted jean that doesn't feel trendy, cropped jackets to pair with said high-waisted jeans, a shearling jacket that doesn't look like the shearling-collar jacket everyone else has, a fitted denim jumpsuit that somehow looks sophisticated and put-together. The fringe jacket and pedal-pusher "bloomer" jeans were harder sells to me when I looked at the photos, but in person they just looked cool. The nine-piece collection's elevated look is reflected in the price, though: Pieces range from $190 for jeans to $450 for the sherpa jacket.
Welch and Levi's also celebrated the collab with a special party and concert at the Hollywood Palladium with performances by SZA, the Yeah Yeah Yeahs and Lauryn Hill. Sey and Welch both wanted a powerful, all-female lineup. "These women represent a range of musical styles and embody authenticity, originality and creative vision," she said. "Given the current cultural climate, and the recognition that perhaps women's voices have not been heard in the way that they should be, we thought having an all female line up could be really powerful. And then Karla brought so many incredible women to the table for the portraits – women from all walks of life – artists, business leaders, philanthropists. It just all fell into place." One selling point also seemed to be the fact that, in honor of this collection, Levi's is also making a donation to the Everytown for Gun Safety Support Fund.
Celebs like Kaia Gerber, Sarah Paulson, Diplo and more watched from the VIP section as some of the most iconic and powerful women inmusic performed their biggest hits, taking in throwback tunes by DJ Samantha Ronson in between. From the stage to the crowd, practically everyone I saw was wearing Levi's, and not necessarily because they were paid to our had been gifted. It was one of those rare fashion events that actually feels authentic — and is actually really fun. See photos from the event, portrait series, and the full collection below.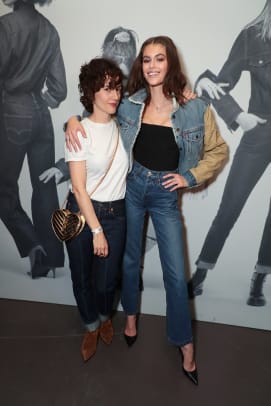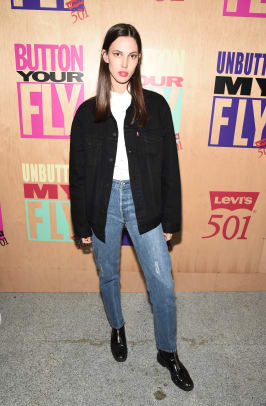 See the full Levi's x Karla portrait series below.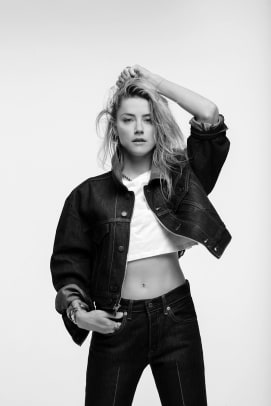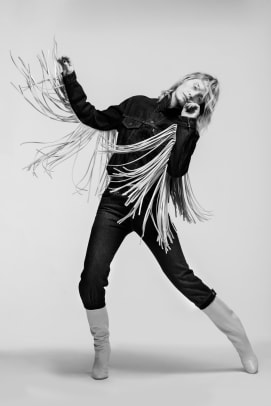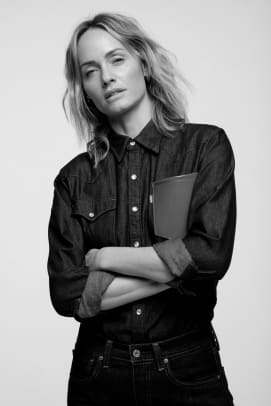 See the full Levi's x Karla collection below and shop it May 20 at select Levi's stores, Levi.com and Dover Street Market New York.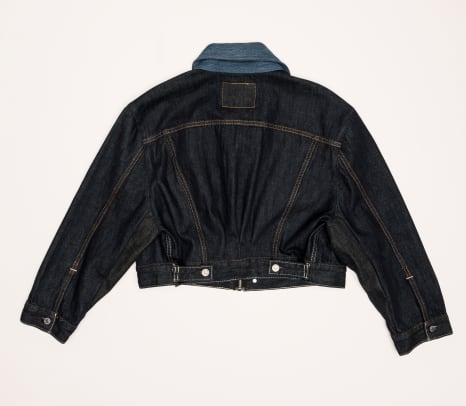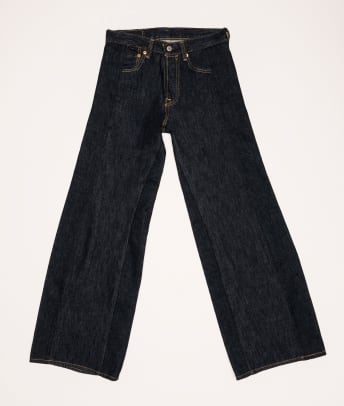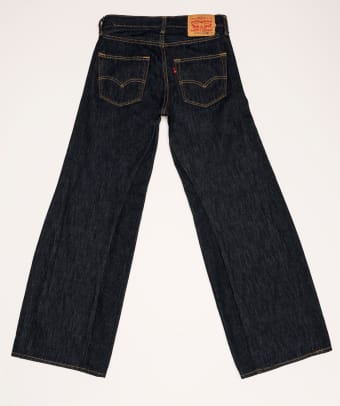 Never miss the latest fashion industry news. Sign up for the Fashionista daily newsletter.