Louis Vuitton's Cruise 2019 Front Row Had an On-Brand Look for Everybody
A perfect smorgasbord of summer wardrobe inspiration.
While those of us here stateside likely spent our Memorial Day Monday in some variation of jorts and grilling some variation of summery protein, our friends at Louis Vuitton presented their Cruise 2019 collection in Saint-Paul de Vence, a medieval town on the French Riviera. A bevy of Nicolas Ghesquière's tried-and-true muses and contracted house ambassadors made the trip, of course, arriving at the show's venue, the Maeght Fondation, in their finest Louis Vuitton threads. The attendees' looks had a little something for everybody — a perfect smorgasbord of warm-weather wardrobe inspiration.
On the sportier side, Jennifer Connelly wore a colorblocked long-sleeved top with voluminous shoulders, while up-and-comer Laura Harrier opted for a swingy, tennis-style mini dress. Ruth Negga, Sienna Miller and Léa Seydoux chose ladylike, preppy wares, like Negga's creamy yellow pleated ankle-length skirt, Miller's simple white sheath dress and Seydoux's sequined, Napoleonic jacket we so loved from the house's Fall 2018 collection. Elsewhere, Emma Stone and Isabelle Huppert glammed it up in glitzy glitter pants and a lacy LBD, respectively, while fashion bros Justin Theroux and Mark Ronson wore, well, pretty much exactly what you'd expect. Another unsurprising tidbit? Influencers and other guests who documented the event on Instagram made sure to flex in their LV Arclight sneakers, in case you had any doubts about their continued ubiquity this summer. 
Click through the gallery below to see the 18 best-dressed front-rowers at Louis Vuitton's Cruise 2019 runway show.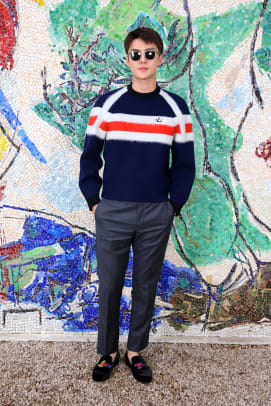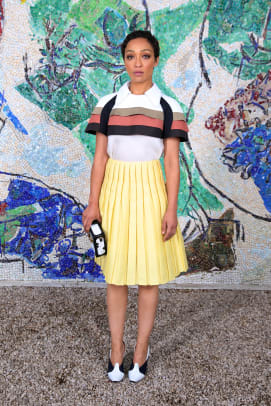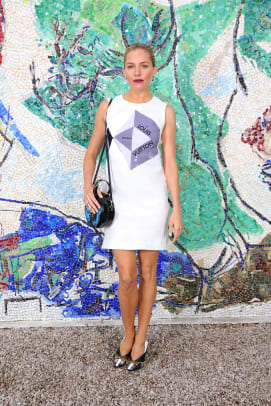 And in case you missed it, see every look from the collection.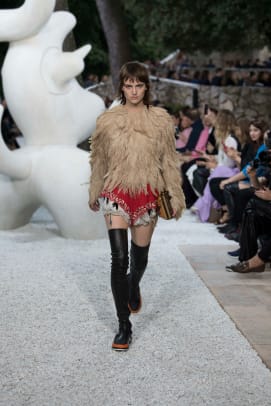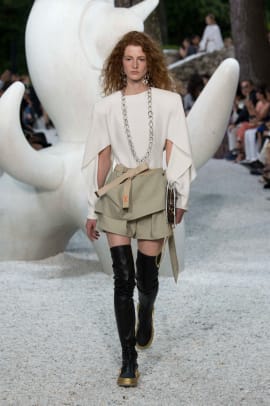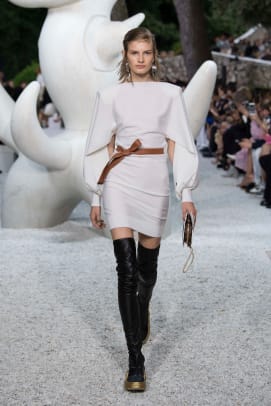 Sign up for our daily newsletter and get the latest industry news in your inbox every day.