Miley Cyrus Debuts Her First Glitter Bomb of a Collection With Converse
Take a look at all the sparkly, platform-featuring styles here.
Whether she's making an album, advocating for a cause she believes in or shooting a sexy, Easter-themed photo shoot for Instagram, Miley Cyrus goes all out — a statement that holds true for her first collaboration with Converse. The Converse x Miley Cyrus collection, which debuted Wednesday morning, features a whole range of clothing and shoes with busy bandana-print patterns, extra-high platforms and plenty of glitter.
"Converse has no boundaries. It's outspoken. I've always identified with Converse because the brand appeals to and represents so many different cultures and walks of life. And they're accessible," Cyrus said in a release from the brand. 
The lookbook for the collection, shot by Ellen Von Unwerth, features Miley and "some of her biggest fans" wearing the collection while rolling about in glittery confetti.
"I definitely had my fans in mind and in my heart when I was creating," Miley explained. "I put what they love about me and what I love about them into the design... No age, no gender, no sex — I wanted everyone to feel included."
See the full lookbook and a range of products below, then shop the collection at Converse.com and in select retailers.
See the Converse x Miley Cyrus lookbook here: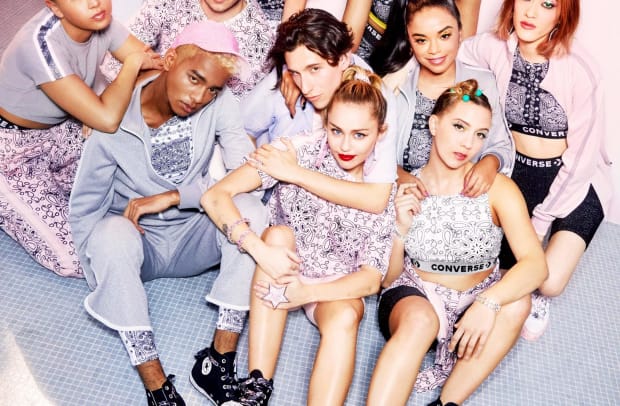 And the Converse x Miley Cyrus product range: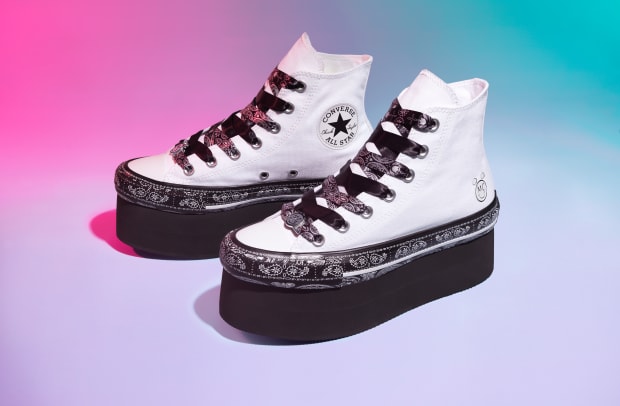 Sign up for our daily newsletter and get the latest industry news in your inbox every day.