See All the Best Headpieces From the Royal Wedding
Fascinators, hats and hatinators galore.
It's been a very good year for headgear thus far. First, there was the Met Gala with its wide array of crowns, halos, miters and veils, and now, there's the royal wedding of Prince Harry and Meghan Markle. In keeping with royal wedding tradition, the ceremony was complete with a variety of fanciful fascinators (and "hatinators," which is a real term referring to headwear that falls somewhere between fascinator and hat status, according to Wikipedia). 
While princesses Beatrice and Eugenie, Prince Harry's cousins, went a decidedly more tame route than they did for Kate Middleton and Prince William's wedding in 2011, plenty of other royals (and celebs) stepped up to the plate. Millinery masters like Stephen Jones and Philip Treacy got a rare but well-deserved moment in the spotlight as their creations provided the finishing touches for celebrities like Amal Clooney and Priyanka Chopra.
Click through the gallery below to see all the most fanciful and fun headpieces from Harry and Meghan's big day, and check back in for more updates as the festivities continue.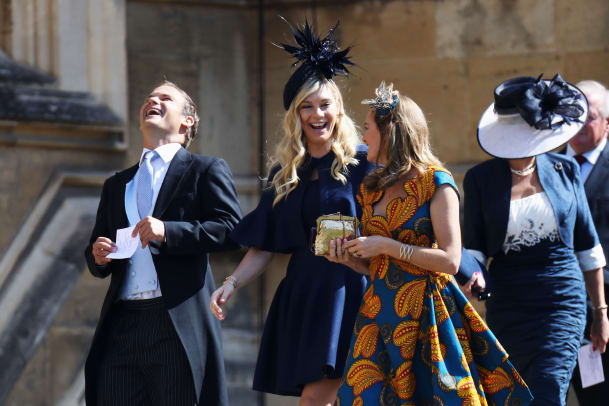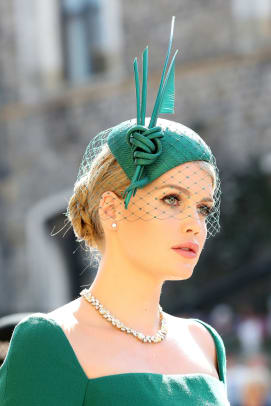 Stay current on the latest trends, news and people shaping the fashion industry. Sign up for our daily newsletter.