Thandie Newton Wore a Gown Covered in Black 'Star Wars' Characters at Cannes
The print was based on figurines from her personal collection.
Thandie Newton is the first Black woman in the history of the much-loved "Star Wars" franchise to play a leading role in one of the films. As someone who's spoken out about the importance of representation — she made waves in 2016 by publicly questioning the lack of Black faces (like her own!) on the cover of British Vogue — it's not surprising, then, that Newton considers her role in the forthcoming "Solo: A Star Wars Story" worth celebrating.
While we may not know what she did to privately celebrate her achievement, what she did publicly felt pretty monumental: Newton wore a custom Vivienne Westwood dress with a print featuring Black male "Star Wars" characters that had gone before her. (For you "Star Wars" nerds, the characters included were Lando Calrissian, Mace Windu, Saw Gerrera and Captain Panaka.) According to her stylist Erin Walsh's Instagram, the gown in question was also made to the highest ethical standards with the help of sustainability advocate Livia Firth and her firm Eco-Age.
"The special gown has been hand-crafted in Westwood's London atelier, digitally printed with images of Thandie's personal [Star Wars] figurine collection [and] layered over the iconic Vivienne Westwood Absence of Roses print," Eco-Age wrote in an Instagram caption.
Paired with Chopard jewelry, dramatic eye makeup and a voluminous, elegant hairdo, we're pretty sure Newton's "Star Wars" red carpet dress is destined to end up in the history books, just like her performance in the film.
See the best of 2018 Cannes Film Festival fashion in the gallery below and keep checking back here for more.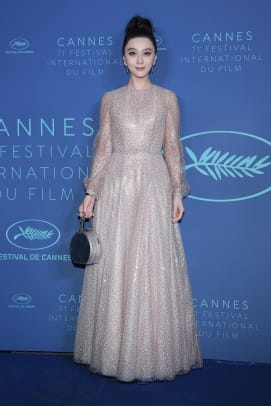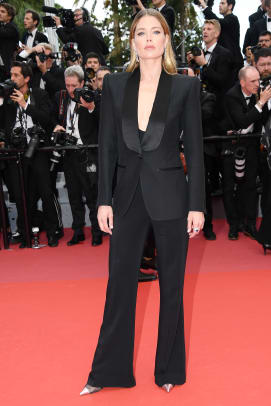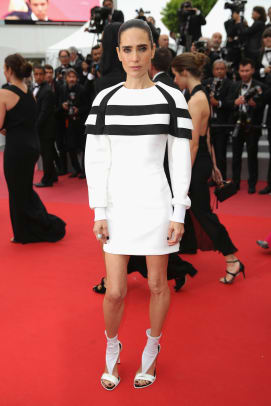 Sign up for our daily newsletter and get the latest industry news in your inbox every day.