Gucci Partners With 12 Artists For Latest Campaign
The collection includes pieces by Coco Capitán, Angelica Hicks, Ignasi Monreal, Soko and more.
Alessandro Michele's Gucci has a long history of collaborating with cool-kid artists, from photographer Petra Collins to digital painter Ignasi Monreal. For its latest campaign promoting its DIY line, the brand has gone all in with that strategy by linking up with 12 artists from all over the world to create distinctive imagery featuring the customizable Ophidia tote and Ace sneakers.
Many of the artists involved in the project, like Coco Capitán (known for the popular Gucci "Common sense is not that common" t-shirt), have worked with the brand before. Capitán is joined by Angelica Hicks, Ignasi Monreal, Soko, Unskilled Worker, Jayde Fish, Phannapast, Adrian Kozakiewicz, William Ndatila, Trevor Andrew, Alex Merry and Amanda Charchian in contributing art for the campaign. Capitan's text art is joined by photography, illustration, digital drawings, collage, paintings and installation from other contributors.
According to a release from the brand: "The project embodies the philosophy of Gucci DIY: championing the idea of self-expression." 
Take a look at some of the imagery from the campaign below, and keep an eye out for more to come on Gucci's Instagram.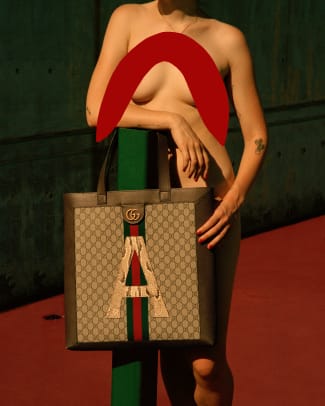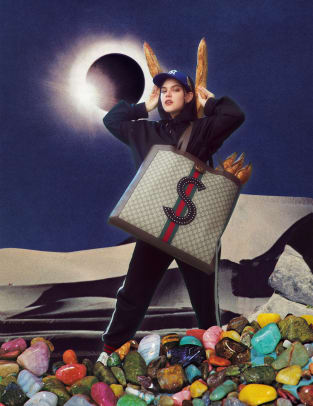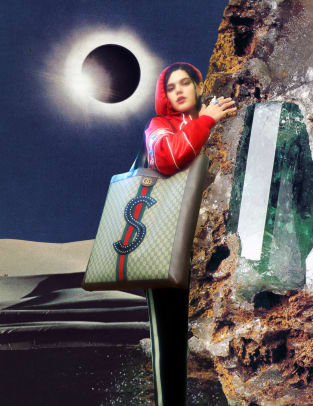 The Gucci DIY collection is available here.
Stay current on the latest trends, news and people shaping the fashion industry. Sign up for our daily newsletter.